District News
<< Previous Viewing 21 - 39 of 39 stories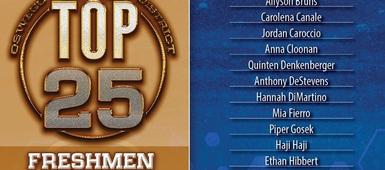 Oswego High School Celebrates Top 100 Students:

Oswego High School and the Oswego Rotary Club are proud to celebrate Oswego High School's top 100 students of the 2019-2020 school year. The top 25 of each class: freshmen, sophomores, juniors and seniors, were recently honored for their academic achievements. Several of the top 100 students also have gone above and beyond throughout the school year to achieve greater success, including outside of the classroom with sports, music and the arts, and community service opportunities. OHS Principal Patrick Wallace said he was elated to still be able to honor the hard-working students, despite not having the traditional dinner ceremony. Each student received a congratulatory letter and they will also receive a commemorative program and a certificate of recognition. ...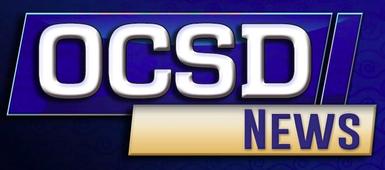 Oswego High School Hosts Virtual NHS Induction:

In a first-of-its-kind event, the Oswego High School National Honor Society Owl's Head Chapter held a virtual induction ceremony to welcome its 44 new members. The live-streamed ceremony, thanks to the help from WBUC advisor Matthew Bock, featured NHS advisor Kayley Morse's opening remarks and praise of each honorees' hard work and dedication it took to become accepted into the prestigious group. Although the induction was different than in years' past, Morse said in many ways it had become more special. "There was no way that I was going to let a pandemic stop us from celebrating these students," she said. "This the largest group of Inductees in a great number of years. Although I know many of these students because I served ...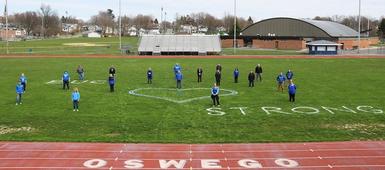 OCSD Capital Project Progresses:

At the end of every era comes new beginnings. That is what the greater community has seen with the progression of the Oswego City School District capital project. As crews have been busy working inside OCSD buildings on a variety of health and safety measures, the most visible work in recent weeks has included changes to Joe Wilbur Field as the transition to a new stadium has begun. "The most visible component is the change in the landscape of the main campus," said OCSD Superintendent Dr. Dean Goewey. "It'll be so heavily constructed around there, but we're excited because this provides a bright spot during these challenging times." To accommodate those changes adjacent to Leighton Elementary and Oswego High School, a portion ...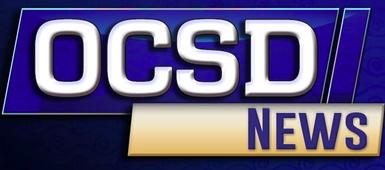 OCSD Announces Winter Scholar Athletes:

The athletic department of the Oswego City School District recently announced several Oswego High School students who were honored as winter scholar athletes. Honorees received the recognition from the New York State Public High School Athletic Association because they achieved a grade point average of at least 90 as they remained dedicated to playing their sport. The winter scholar athlete recognition was awarded to the following OHS boys' basketball teammates: Ryan Bakos, Matthew Callen, Noah Rogers, Nathan Shannon and Jon Spaulding, while the same honors were awarded to the following girls' basketball teammates: Megan Albright, Mary Culeton, Hannah Holland and Francesca Scanlon. Boys' bowling honorees are Joseph DelConte and Kyle Rice, ...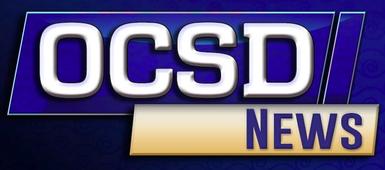 OCSD Celebrates All-County Orchestra Students:

While the 2020 All-County Orchestra Festival performance had been canceled to help protect the health and safety of students throughout Oswego County, the Oswego City School District has recognized each invitee for their dedication to the arts. Several dozen students from the district's elementary, middle and high school buildings were invited to perform at the originally scheduled March 21 concert based on their performing and musical capabilities. Their orchestra teachers noted their hard work, perseverance and dedication to learning each musical piece and growing their own orchestral personal skill sets. Under the guidance of teacher Brian McILroy, the following Charles E. Riley students were honored: Dylan Eisner (sixth-grade, violin I), Angela Lin (sixth-grade, ...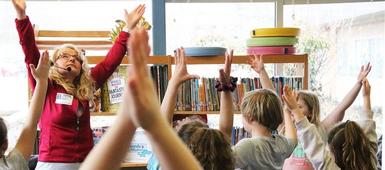 Leighton Wellness Day Promotes Healthy Habits:

Lessons learned during Leighton Elementary's annual Wellness Day will help keep students safe, healthy and active while they remain in their homes during the current global healthcare challenges. The event, which occurred just before the temporary closure of schools, coincided with March as National Nutrition Month in hopes that students would take health and wellness information home to share and practice with their families. Students in grades pre-kindergarten to six visited various stations set up throughout the school, in which they received information, helpful hints and activities for their physical, mental, emotional, social and nutritional health. Stations included: healthy snacks, taekwondo, various exercises from Oswego YMCA staff members and representatives ...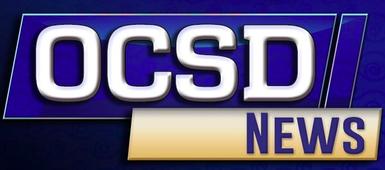 OCSD Extends UPK Application Deadline to May 30:

The deadline for Universal Pre-kindergarten registration for the Oswego City School District's 2020-2021 school year has been extended to May 30. The free program, which is offered in collaboration with First Step Universal Pre-k, is open to all children residing within the district's boundaries who turn 4 years old by Dec. 1, 2020. UPK programming consists of one full-day class and eight half-day sessions. Applications for the full- and half-day components will be available and accepted from 9 a.m. to 3:15 p.m. Mondays to Fridays in the district office, located at the playground entrance of Leighton Elementary School, 1 Buccaneer Blvd., Oswego. One full-day session is offered within Leighton Elementary, while the remaining half-day sessions are offered within ...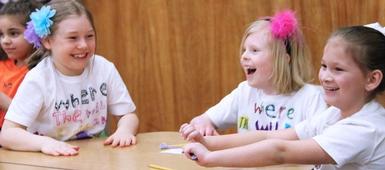 Leighton Students Battle It Out with Books:

Student book lovers at Leighton Elementary School recently enjoyed some friendly competition over intricate details about literary selections a part of the annual Battle of the Books event. Third- and fourth-grade teams first battled one another, followed by the fifth- and sixth-grade teams. All participants read 10 books cover-to-cover and spent months studying finite information to prepare themselves for any possible question about each book. Teams had 30 seconds to answer a total of 16 questions during their competition, where eight points were awarded for a correct oral and written response or five points were awarded for the correct title only. The event was organized by library media specialist Elizabeth Russell. Cheers, applause and expressions of excitement filled ...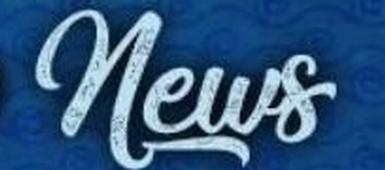 OHS NHS Announces New Inductees:

The Oswego High School Owl's Head Chapter of the National Honor Society has accepted 44 students into the prestigious group. Honorees were recently notified via mail due to the recent closure of schools, but NHS advisor Kayley Morse said the inductees will continue to be celebrated until an induction ceremony is held. A selection committee reviewed each applicant, evaluated their merits and were thrilled to honor the near four dozen OHS students. All applicants were required to have at least a 90 percent unweighted grade point average, complete 20 hours of community service, fill out an application and complete an essay about their exemplification of NHS' four pillars: scholarship, leadership, service and character. Morse said the Owl's Head chapter ...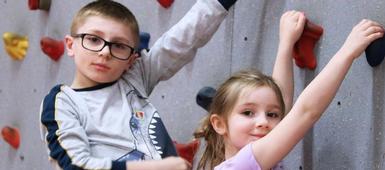 Riley Elementary Hosts Family Wellness Night:

The 2020 Charles E. Riley Elementary Family Wellness Night was a huge hit amongst students and their families, as they worked through a group scavenger hunt and learned tips and tricks to remain healthy. Families visited stations in the all-purpose room and gymnasium to soak up information about CER's physical education program, overall safety from the Oswego Police Department, fitness fun from the Oswego YMCA, oral hygiene from Dr. Kearns' dental office, green-light food and drink from Oswego County Health, strength and fitness from Burger Karate, mindfulness of art instruction with CER art teacher Rebecca Woods, nutritional health from Oswego County WIC and overall health and wellness from Oswego Health. OPD officer Charlie Searor had completed several dozen ...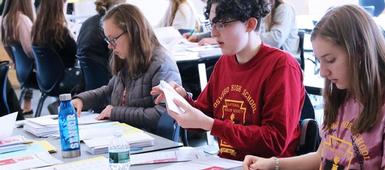 OHS NHS Chapter Raises $ for St. Jude's:

Several Oswego High School students are taking one of the main pillars of the National Honor Society to heart as they help raise funds to provide medical care for sick children. The local NHS chapter has continued its partnership with St. Jude Children's Research Hospital in Tennessee, to help treat childhood cancer, as well as to fund necessary research in hopes of finding cures. Chapter members recently welcomed guest presenter Jake Marshall, a former St. Jude's patient and current SUNY Oswego student, to talk about the positive impact the hospital had on his health and childhood. After being treated there for a brain tumor, the cutting-edge treatment allowed for him to have limited cognitive side effects. Kayley Morse, NHS advisor and OHS social studies ...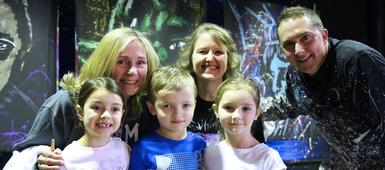 CER Students Welcome "Emotion into Art":

Finding passion through painting has been a powerful tool in which Charles E. Riley Elementary School guest presenter Tom Varano shared with students during his recent "Emotion into Art" program. Students in grades pre-kindergarten through six quietly sat as they remained captivated as they listened to music and spoken words while Varano painted upside-down canvases using his fingertips and paint brushes. Once mostly finished, he flipped the paintings over to reveal the important figures in history who have changed lives through sharing their own passions. He provided stories and subsequent multi-colored paintings of Rosa Parks and her unwillingness to be treated badly, Malala Yousafzai and her dream of equal educational opportunities for girls and the Statue ...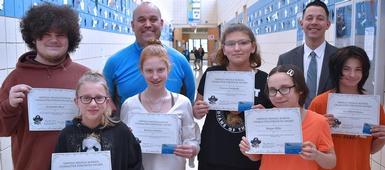 OMS Honors February Character All-Stars:

Oswego Middle School students were recently honored for showing love to their peers throughout the month of February. One student from each of the six OMS teams were recognized by their classroom teachers because they exhibited the character trait of love in school and beyond. The students were identified as role models for their continued display of interest and compassion for others. For their efforts, each awardee received a certificate of recognition and a gift card. OMS February love character all-stars include Leah Murphy from the 7 East team. Murphy was identified by her teachers as an asset to her classrooms and as a compassionate, kind and respectful to her classmates daily. AJ Burns is the 7 West honoree, after his teachers noted his general love of learning, ...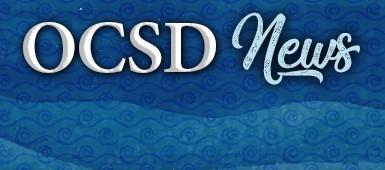 Health Information:

Dear Parents & Guardians, The District has been carefully watching and listening to multiple sources (Centers for Disease Control and Prevention, New York State Department of Health (NYSDOH), Oswego County Health Department, New York State Education Department, etc.) regarding the new 2019 Novel Coronavirus (2019-nCoV). The situation is rapidly evolving. Please continue to monitor district communications sent home and this page for additional updates as they become available. March 10, 2020 Based on current information from the Centers for Disease Control and Prevention, New York State Department of Health (NYSDOH), Oswego County Health Department, New York State Education Department, Oswego City School District does ...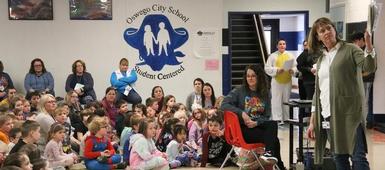 Minetto 6th Graders Host Kindness Assembly:

To help promote character education throughout the entire building at Minetto Elementary, the school recently began hosting monthly assemblies to increase efforts in unifying the school community and promoting positive culture. Throughout the month of February, students familiarized themselves more with the trait of kindness. Kindness pledges were read, students and staff members completed random acts of kindness and utilization of The Minetto Way helped propel students into being more kind to others. To summarize all those efforts, sixth-graders Joseph Smith, Billy Laird, Johnathan Budd, Jr., Lucas Wallace, Noah Ireland and Elvis Henderson felt empowered to lead the school-wide assembly. Each student took turns sharing their thoughts on kindness, including Budd who said kindness ...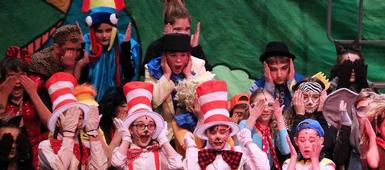 Minetto Students Perform Seussical JR:

Snippets of the stories by renowned author Dr. Seuss came to life during Minetto Elementary's spring musical, "Seussical JR." Fifth- and sixth-grade cast members delighted an audience full of their peers as a dress rehearsal performance prior to a recent night show, open to the greater Oswego community. The students worked hard to study their spoken and sung lines, as well as choreography as they brought the audience on a journey with Dr. Seuss characters Horton the elephant, the Cat in the Hat and Gertrude McFuzz among several others. The whimsical and colorful performance was directed by Minetto music teacher Susan Olinsky. "Seussical JR." cast members included: Grace Dawson (child/JoJo), Lana Hsu, Lucas Wallace and Emily Hooper (cats 1,2, ...
OCSD Collab. Project is Music to Students' Ears:

The Oswego City School District has prided itself on being a collaborative community to help complete its district-wide mission of being student-centered and its vision of having students be fully prepared and life ready when they graduate from Oswego High School. One way this has been achieved is through a mutual love of music and collaborative approach to learning songs and larger ensemble performance. That was proven during the first-ever combined pep band performance of the traditional OHS band students, who effortlessly worked alongside sixth-grade band students from Charles E. Riley, Fitzhugh Park and Minetto elementary schools. The brainchild of OHS band teacher Steve Defren, the collaborative effort during a recent OHS girls' varsity basketball game was a way for the ...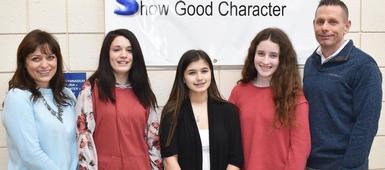 OMS Students Excel in School Spelling Bee:

Three Oswego Middle School students have advanced to a regional spelling bee after having successfully earned the top three spots in their school-wide spelling bee. After hundreds of OMS students took a written test, seventh-grader Maggie Jerred earned the top speller honors, while fellow seventh-grader Mackenzie Bennett achieved second-place in the contest and eighth-grader Alyssa Larrabee earned third-place. Pictured, from left to right, are: eighth-grade English teacher Sandee Brown, Bennett, Larrabee, Jerred and seventh-grade English teacher Jim Livingston. The regional bee will take place at 10 a.m. March 7 in Oswego High School's auditorium.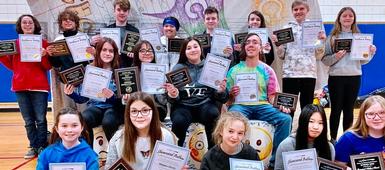 OMS Students Excel in Echoes Writing Contest:

Several Oswego Middle School students were recently recognized because they exceled in a nationwide writing competition. The Echoes program enabled OMS students in grades seven and eight to utilize their creativity and passion to write a variety of poems, songs, stories and skits, which were then selected to be performed by Merry-Go-Round Playhouse actors in front of their peers. Showcased Author awards were presented to eight-grader Cheyenne Galt for her piece, "I Fell," and then eighth-graders: Arianna Lopez, Kiana Brownell and Vanessa Cornelius for their work, "Untitled." Excellence in Writing certificates were presented to the following seventh-graders for their stellar work: Luis Colon- "The Kid of the Street," Roman Pierce- "The ...
<< Previous Viewing 21 - 39 of 39 stories