District News
<< Previous Next >> Viewing 21 - 40 of 165 stories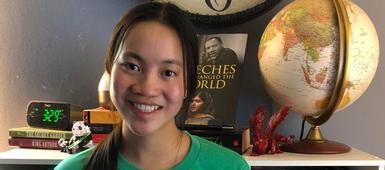 OHS senior learning virtually in China through U.S. State Department:

One Buccaneer senior has spent a large portion of her summer hard at work, livestreaming classes in China while learning Mandarin thanks to an intensive scholarship opportunity. Mary Kate Cloonan, an Oswego High School student graduating in June 2022, was awarded a National Security Language Initiative for Youth (NSLI-Y) Virtual Summer Intensive scholarship to study Chinese (Mandarin) language for six weeks. Cloonan, who would normally travel overseas with the program before it was forced to go virtual due to the COVID-19 pandemic, is one of just 500 students who will study Arabic, Chinese, Hindi, Indonesian, Korean, Persian, Russian or Turkish this summer. She was chosen out of 2,500 applicants nationwide. "Mary Kate is an incredibly hard worker who ...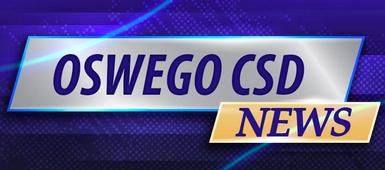 Fitzhugh Park thanks community groups for supporting student needs:

Continued support from the Oswego area and surrounding communities will ensure Fitzhugh Park Elementary School students are given the proper tools to become future leaders and succeed in the classroom. Among the thousands of dollars donated were $8,000 from Sal Vasapolli and the partners of Wright's Mansion in Oswego, and another was $1,000 from Walmart that officials say was put toward the school's "The Leader In Me" (TLIM) program budget. "TLIM framework empowers students and staff to conceive, develop, and complete projects and events that give students opportunities to engage in authentic leadership roles in which they apply next generation skills that are critical for success in college and careers," said FPS Principal Donna Simmons. ...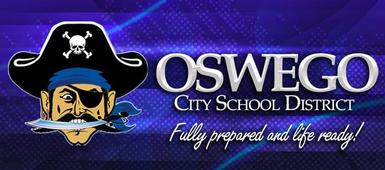 Oswego Middle School 4th quarter honor rolls:

The Oswego Middle School Principal Mary Beth Fierro along with her faculty and staff have recognized the following students who earned Honor Roll and High Honor Roll status for the 4th marking period of the 2020-21 school year: 7th Grade Honor Roll: Gracie Adams, Carter Beckwith, Kaylee Blauvelt, Kai Boehmer, Parker Broadwell, Nicholas Canale, Kevin Canales Reyes, Ireland Christman, Edyn Darling, Landen Daymon, Ethan Diehl, Desmond Dunning, Lilliana Fragale, Mario Garabito, Rebekah Gates, Bailey Graham, Adam Greene, Ryan Greeney, Ella Harris, Aislyn Hilkert, Meghan Irwin, Hollie Jermyn, Ethan King, Sydney Kroth, Olivia Kurilovitch, Tyler Loomis, Kolby Mulverhill, Clara O'Connor, Jonah Orta, Brayden Pecora, Savannah Pecorella, Lucian Perkins, David Perry, Farrah ...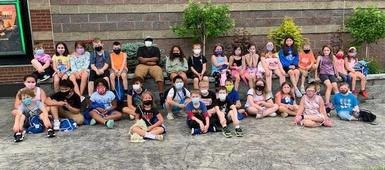 Garrett Dunsmoor Foundation supports 3rd grade trip:

The third grade classes at Leighton received a grant for $500 from the Garrett Dunsmoor Memorial Foundation to support their academic and social-emotional growth. They used this grant, from the foundation, to go on a field trip to the Oswego movie theater. Students walked over from Leighton and watched Peter Rabbit. Because of the grant, all of the students were able to get a popcorn and lemonade while on the trip. Michelle McManus, a third-grade teacher at Leighton, said many of the kids told her it was their "best day ever!"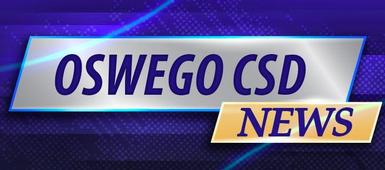 OCSD Board to meet 7/13:

The Oswego City School District Board of Education will be conducting a Board Workshop and a Regular Board meeting on Tuesday, July 13, 2021 in the Oswego High School cafeteria These meetings will be livestreamed at YouTube.com/WBUCNY and will be open to the public. The board workshop will be held for discussion on reserves and will start at 4 p.m. The regular meeting will begin at 5 p.m. If attending the meetings in person, please use the Utica Street entrance.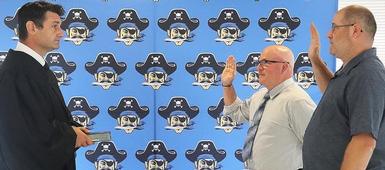 DelConte, Ciappa elected BOE officers for Oswego city schools:

The 2021-22 school year on Thursday morning commenced in formal for the Oswego City School District as the Board of Education held its re-organizational meeting to elect officers, carry over policy and the usual round of appointments. Tom Ciappa and Sean Ohnmacht both took their oaths and were officially sworn in as the newly elected Board of Education members for the next three years during the meeting, held in the Oswego High School cafeteria. Then, the Board re-elected Heather DelConte as its president for another year, and Ciappa, who is beginning his second consecutive term, was chosen by majority vote as vice president. The new members and officers were administered their Oath of Office by New York State Supreme Court Justice Scott DelConte. The Board ...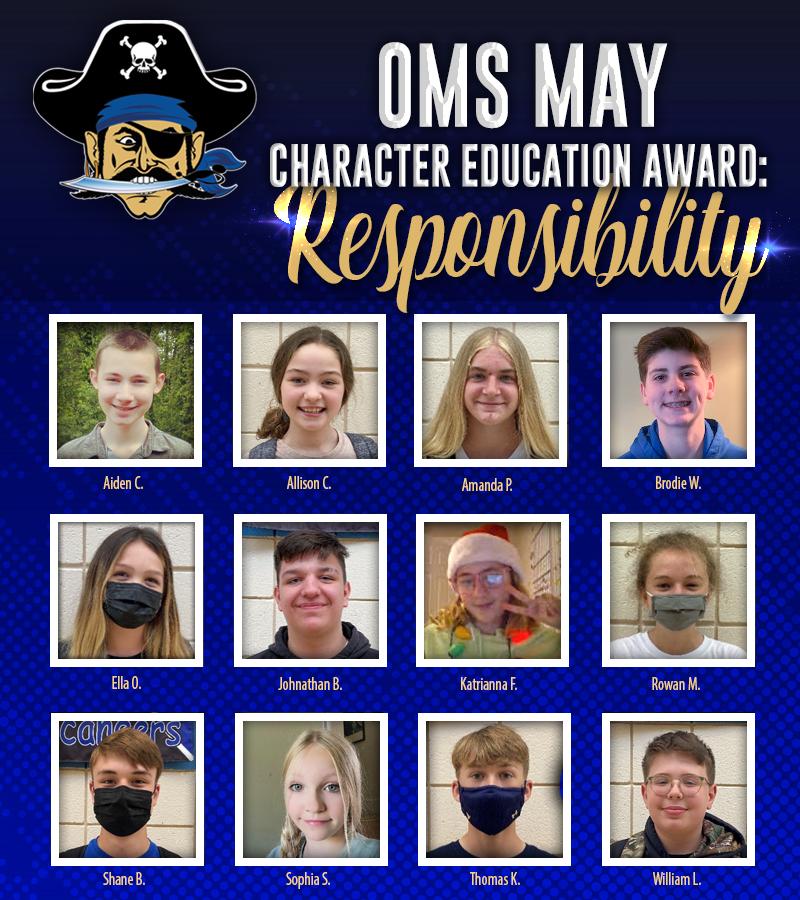 OMS honors students for Responsibility:

At Oswego Middle School, the spotlight characteristic for May was responsibility and the school honored a dozen students who exude and display this character trait. The middle school honors students who exemplify and make strides in the month's spotlighted character trait with its monthly Character Education Award. "During this challenging year, your good character through responsibility is an inspiration to everyone and helps make our community a better place," OMS Principal Mary Beth Fierro said of the recipients of last month's honors. "Congratulations and keep up the great work!" The following seventh- and eighth-grade Oswego City School District students were recognized: Rowan Miller, Johnathan Budd, Brodie Wood, Allison Canale, ...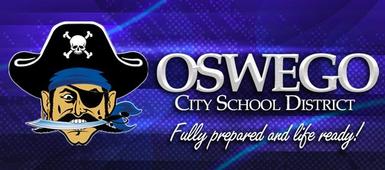 OCSD Summer Food Service Program free for 18 and under:

The Oswego City School District announces the sponsorship of the Summer Food Service Program for children. Meals are available at no charge to children 18 years of age and younger. Meals will be served at the following location(s): Oswego High School Oswego Middle School Fitzhugh Park Elementary Charles E. Riley July 8, 2021 - Aug. 18, 2021 Breakfast & Lunch pick up time: 9:30-11:30, Monday-Friday In accordance with Federal civil rights law and U.S. Department of Agriculture (USDA) civil rights regulations and policies, the USDA, its Agencies, offices, and employees, and institutions participating in or administering USDA programs are prohibited from discriminating based on race, color, national origin, sex, disability, age, or reprisal or retaliation ...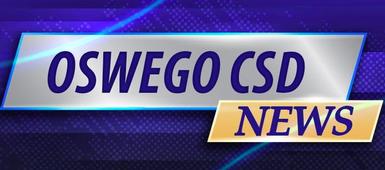 Graduation Venue Change: Now at Campus Center:

Due to the weather forecast for Saturday, the Oswego High School commencement ceremony will now be held indoors, beginning at 10 a.m. in the SUNY Oswego Campus Center Arena. While the original plan called for the ceremony to be held outdoors at the new athletic stadium, district officials wanted to ensure that the commencement went off without weather delays or postponements. The change in venue allows the district to hold one indoor ceremony and to have all of its graduates together as one class, with no limitations on the number of guests allowed per student. "We are thrilled to have such a tremendous partnership with SUNY Oswego that enables us to hold a ceremony on their beautiful campus," said OCSD Superintendent Dr. Mathis Calvin III. "It will be wonderful ...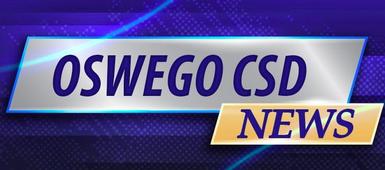 OCSD seeks community feedback:

June 21, 2021 Dear Oswego City School District Community Members, We need your input ! The Oswego City School District has received confirmation that it has been allocated and will receive $8.9 million dollars' worth of ARP (American Rescue Plan) and $3.9 million dollars' worth of ESSER (Elementary and Secondary School Relief Fund) funds. These funds, which are governed by State and Federal regulations, are emergency relief funds for use by school districts to support students impacted by the coronavirus pandemic. Per State and Federal guidance, school district must gather community feedback on how these dollars should be spent. In an effort to do so, we are inviting community members to complete a short community input survey to assist the ...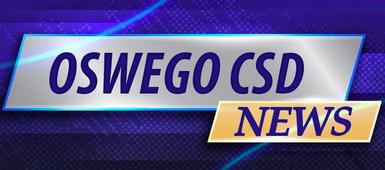 Graduation Update:

June 17, 2021 Dear Oswego City School District Parents and Guardians, I am writing to share that throughout yesterday the district learned of new guidance from the Governor and the NYS Department of Health. Specifically, this new guidance was issued for end of year academic celebration and graduations. The new guidance now asserts the following: School districts can now host outdoor ceremonies at 100% of their venue capacity . For example, our new stadium can hold nearly 1,500 people per event. We can now hold events (i.e. our upcoming graduation ceremony) at that amount. All COVID-19 restrictions have now been officially lifted for all fully vaccinated attendees of end of year celebrations and/or graduations. Accordingly, districts ...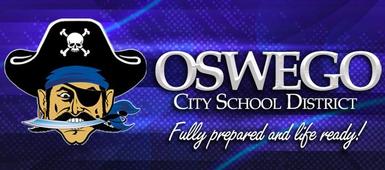 BOE set for 6/15 virtual meeting:

June 15, 2021 - 4 p.m. Board of Education Workshop - To discuss the process of the Fund Balance Report. June 15, 2021 - 5 p.m. Board of Education Regular Meeting. There will be an Executive Session at the beginning of the meeting to discuss contract negotiations. There will also be an Executive Session at the end of the meeting to discuss negotiations and the work performance of a particular person. June 22, 2021 at 4:30 p.m. the Audit Committee will meet to have the following presented to them: the IT and Cybersecurity Risk Assessment, the Internal Audit Report for Capital Projects and Capital Assets and the Independent Internal Audit Report. The IT portion is confidential and will be closed to the public. The agenda for the June 15 board meeting will be available ...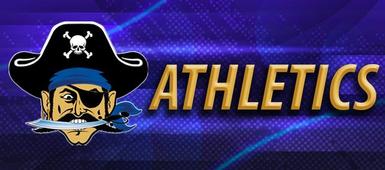 Buc girls track team has fantastic meet at sectionals:

The Oswego Girls Varsity Track and Field Team was at Chittenango on Wednesday, June 9, 2021 competing in the Section 3 Class A Championships. With the state meet being canceled, this was the biggest meet of the season. The Bucs held nothing back with personal bests all over. The girls 4x800 relay team of Gretchen Dowd, Sophia Babcock, Kaitlyn Donoghue and Annie Niger finished 3rd in the section running 30 seconds faster than they had ever run before with a time of 10:49. In the 4x100 relay the team of Emily Powers, Nola Blum, Francesca Scanlon and Sydney Hoefer finished with a season best time of 57.34, just missing scoring points. The final relay of the meet was run by Gretchen Dowd, Sophia Babcock, Anne Niger and Victoria Payne in the 4x400. Oswego finished in 4th ...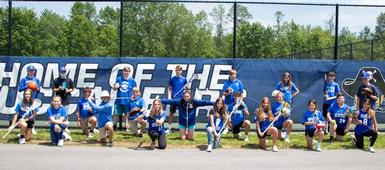 OMS scholar-athletes earn recognition:

Thirty Oswego Middle School eighth-graders recently earned recognition for their academic abilities and their efforts as multisport athletes. The scholar-athlete program, now in its third year, honors eighth-grade student-athletes who have maintained either honor roll or high honor roll status and participated in at least two sports during the 2020-21 year. OMS Principal Mary Beth Fierro commended the following students for their commitment, dedication and perseverance to their studies and their athletic endeavors during a challenging year: Connor Albright, Camden Atkinson, Shane Bond, Noah Bwalya, Madison Casaletta, Joscelyn Coniski, Amanda Connelly, Alaina DiBlasi, Audrey Donovan, Gabriella Elia, Keegan Finch, Maclain Fitzgerald, Austin Freebern, Elizabeth Furlong, ...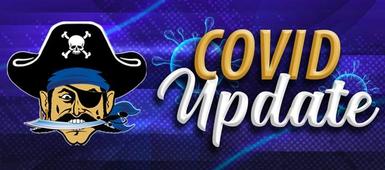 OCSD updates mask policy while outdoors starting Wednesday:

IMPORTANT CHANGE TO MASKING OUTDOORS June 8, 2021 Dear Oswego City School District Parents, Guardians and Community, On last Friday, June 4, 2021, the New York State Department of Health released a document to the media that was sent to the Center for Disease Control (CDC) concerning the possible discontinuation of masking in schools. This document was widely reported in the media and caused concern for many districts and their communities across the state. In response to the content of the document, Monday afternoon Gov. Andrew Cuomo shared with the media that there would soon be some changes to masking restrictions in schools. Specifically, he shared that he planned to release new guidance for districts that would recommend that they continue to ...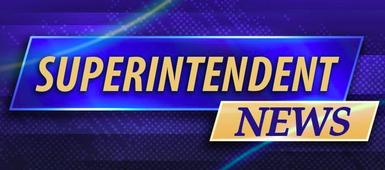 BOE to meet 6/1 via livestream:

The Oswego City School District Board of Education will be conducting a regularly scheduled meeting on Tuesday, June 1, 2021 starting at 5 p.m. This meeting will be livestreamed on YouTube.com/WBUCNY and will also be available on WBUC/Channel 16 after the meeting. The agenda for this meeting is available on Board Docs .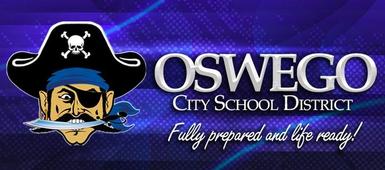 KPS gives thanks for generosity in playground transformation:

The playground at Kingsford Park Elementary continues to undergo a massive transformation thanks to the generosity of local businesses and organizations. Phase one of the new playground construction has been completed, with the final few phases expected to be finished by the beginning of next school year. The overhaul has been met with the squeals of approval from KPS students and community members who were on hand during a recent ceremony to thank everyone involved in the project. "Thanks to the Richard S. Shineman Foundation, Exelon, Novelis and the Children's Board of Oswego, Kingsford Park School is on its way to having a state-of-the-art playground," said KPS nurse Therese Chwago who, along with members of Home & School, helped facilitate the project. "A ...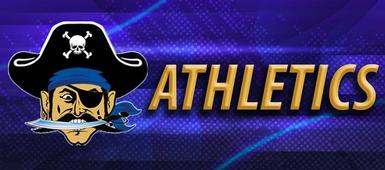 OCSD to welcome more fans to athletic events 5/24:

May 21, 2021 Dear Oswego City School District community, I am writing to share an update on spectators for athletic events moving forward . Effective Monday, May 24, 2021, the district will allow up to 500 spectators per athletic event. Our system will include a "first come, first served" structure for all Buc guests, who will not be limited in number. However, opposing teams will be allowed to bring 2 spectators per player to each event. Please be advised, all spectators must adhere to all NYS Department of Health mitigating strategies when attending events. They include: wearing a mask at all times, washing of hands and/or use of hand sanitizer where needed, social distancing (6 ft. to 12 ft. between individuals ...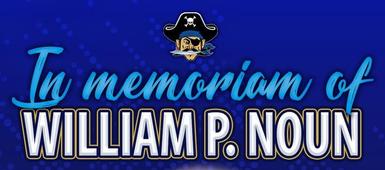 In memoriam: Honoring longtime OCSD educator Mr. Noun:

May 21, 2021 Dear Oswego City School District Community, I am writing today to honor a district alumnus, retired math teacher and long-term OHS volunteer, Mr. William "Bill" Noun, who passed away on May 18, 2021. Many from our learning community have expressed their shared love and deep admiration for Mr. Noun, since his passing. While doing so, they have shared that Mr. Noun was compassionate, kind, caring and demonstrated his love for OCSD throughout his 50 years in education. Many of his former students and staff members have also described him as: a mentor, a person who knew how to motivate children to do and become better and a person who "touched" the lives of many. He was always quick with an original song played from his ukulele! Accordingly, ...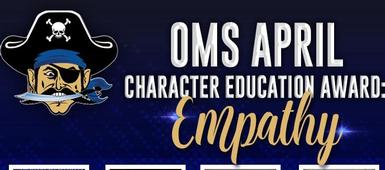 OMS honors 12 with April's Character Education Award:

At Oswego Middle School, the spotlight characteristic for April was empathy and the school honored a dozen students who exude and display this character trait. The middle school honors students who exemplify and make strides in the month's spotlighted character trait with its monthly Character Education Award. "During these challenging times, your good character and empathy toward others is an inspiration to everyone," OMS Principal Mary Beth Fierro said of the recipients of last month's honors. "Congratulations and keep up the great work!" The following seventh- and eighth-grade Oswego City School District students showed empathy in April and throughout the year: Makaylia Cuyler, Spencer Short, Alexa Clardy, Logan Stahl, Marnie Crough, ...
<< Previous Next >> Viewing 21 - 40 of 165 stories