Superintendent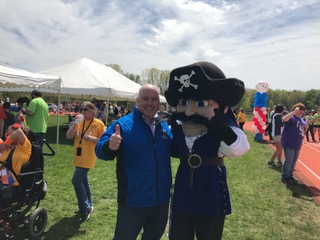 Welcome to the Oswego City School District! I am proud and honored to be the Superintendent of this great school district. Few have a greater connection to Oswego and our district than me. I am a graduate of OHS and have had the pleasure of being a teacher, principal, Assistant Superintendent and now Superintendent of Schools. My family is deeply rooted in Oswego and our schools, and my wife and three sons are graduates as well.
One theme of my career has been advocating for others including students with disabilities and those who are the most educationally disadvantaged. This will continue into my tenure as Superintendent as we continue to work to provide equality of opportunity for all children regardless of ability or disability. Fiscal responsibility coupled with the improvement and enhancement of instructional programs will be our mission.
The Oswego community has come together over the last year and a half and our district is on the path of revitalization! Guided by our District's new vision, mission and mission in action statements, we just completed our new Comprehensive District Educational Plan. This plan will guide our work over the next years as we take a child centered approach and work to make every child Fully Prepared and Life Ready!
Sincerely,
Dr. Dean F. Goewey
Superintendent of Schools