District News
Next >> Viewing 1 - 20 of 39 stories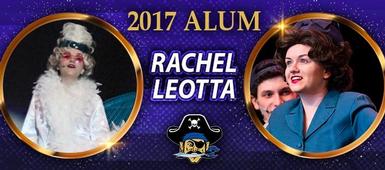 2017 alum to perform alongside Broadway star at virtual concert:

A recent graduate from Oswego City School District will perform a virtual duet with a Broadway star during a free online concert through SUNY Oswego on Tuesday, Sept. 29 at 7:30 p.m. Rachel Leotta, who graduated from Oswego High School in 2017 and starred in several OHS Musical and Drama Club roles while earning a number of accolades, will perform with Broadway star and recording artist Mandy Gonzalez, the college announced. "Always eager to participate in anything and everything theatre-related, Rachel was a hard-working student in high school who also excelled in music classes where she was a member of Chamber Singers," said OHS vocal music teacher Robert Dumas. "Rachel was selected for participation in NYSSMA's Conference All-State Mixed Chorus in December ...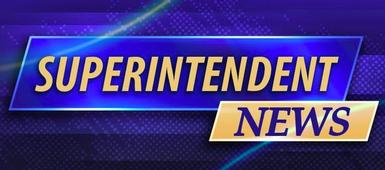 Quarantine Update:

IMPORTANT INFORMATION September 23, 2020 Dear Oswego CSD Community, I am writing to share that earlier today I learned that four of our students (one who attended school in person recently and three others who haven't attended school in person as of yet) were quarantined by the Oswego Department of Health. Due to HIPPA and FERPA confidentiality regulations - restraints the district is prevented and limited with respect to providing identifying information. However, I can share with all of you that none of the students who are involved have tested COVID-19 positive. Please also know, the health department and district staff have completed all contact tracing that was necessary and have made contact with all individuals ...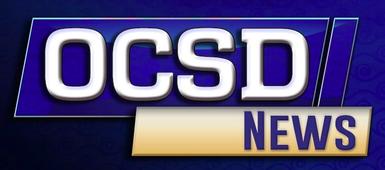 Changes to OCSD tax collection process announced for 2020-21:

Tax bills will be mailed to the residents of the Oswego City School District soon. The district has announced changes for this year's collection process due to the COVID-19 pandemic. District officials said tax bills will be mailed out Sept. 29 and they are payable from Oct. 1, 2020 through March 1, 2021. The preferred methods of payment this year include, mailing payments to Oswego City School District, P.O. Box 890, Oswego, N.Y. 13126; placing tax payments in the new drop box outside of the District Warehouse (224 West Utica Street); or processing your tax payment online via credit card at Oswego.org. There is a processing fee for credit card payment imposed from the online payment provider. Receipts will be mailed to taxpayers. Due to COVID-19, for cash and ...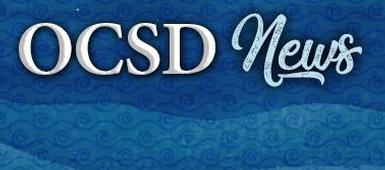 OCSD Board approves 4 varsity sports to return 9/23:

The Oswego City School District will offer four sports at the varsity level only beginning Wednesday, Sept. 23. The district's Board of Education approved Friday a varsity return for the four fall sports allowed under Section III guidelines – soccer, boys golf, cross country and girls tennis with the first day of practices planned for Sept. 23 to allow ample time for registration and communication. During the meeting, Superintendent Dr. Mathis Calvin III presented to the Board financial breakdowns for different options. He concluded with a recommendation for varsity sports only, noting it would save on extra costs and staffing plus logistical concerns with so many extra teams while allowing those approaching their final years as a student-athlete a chance to play. ...
OCSD Board to meet Friday for further athletics discussion:

The Oswego City School District Board of Education will meet again virtually on Friday at 3:30 p.m. to discuss the possibility of moving forward with the four fall sports allowed under Section III guidelines. The Board met for approximately three hours during its regularly scheduled meeting on Tuesday, and a majority vote decided on the need for extra time to ensure that the extra costs those sports would incur due to new regulations can be met budgetarily, and all possible options are considered. Superintendent Dr. Mathis Calvin III gave a thorough report that included all the new sporting rule changes plus health and safety regulations and transportation needs associated with returning the four sports – soccer, boys golf, cross country and girls tennis. The sign-up portal ...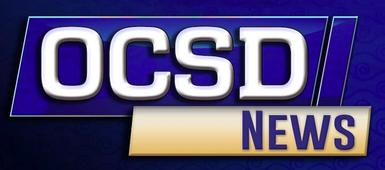 OCSD Fall Sports Update:

September 11, 2020 Dear Oswego City School District Community, I am writing today in response to a series of communications that the district has received concerning fall athletics and extracurriculars. Over the last couple of days, the district has received many emails from community members that assert a rumor that has been circulating. Specifically, the rumor is that the district will not be offering any athletics or extracurricular activities for secondary students in the fall. In response, I am writing to share the following: 1. Thank You - The district is appreciative and thankful for all of the communications that it has received from community members throughout this week. 2. We hear our community ...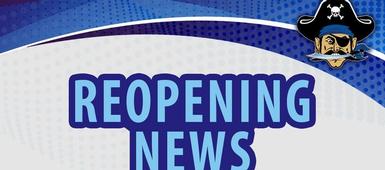 TOP TEN COMMUNICATION ITEMS PARENTS SHOULD KNOW AS WE PLAN TO REOPEN OUR SCHOOLS:

COMING SOON - Parent Square Portal Survey - Before sending your child(ren) to school each morning, parents, this year you will be asked to complete an online health screening - survey through our new Parent Square Portal. This portalwill ask basic health screening questions. lf parents do not complete this survey each morning, they will be contacted to ensure that this information is shared with the school. Details about this new portal are forthcoming. Parents will receive additional information in the coming weeks. Also, if a student has a temperature of 100 degrees or more when checked at the bus stop or when dropped off, the parent will be asked to come to take their child home. Supplies - ln an effort to ensure the health and safety of students and staff, parents and/or ...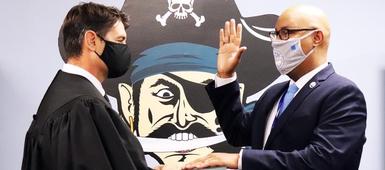 Dr. Mathis Calvin III Welcomed as New OCSD Superintendent of Schools:

Dr. Mathis Calvin III was sworn in as the new Oswego City School District Superintendent of Schools on Sept. 1. Calvin's appointment follows the retirement of Superintendent Dean Goewey, who concluded a 36-year career in education. The two have worked together since July to prepare for the transition and plan for the reopening of schools. "It's been great working with Dr. Goewey," Calvin said. "This is a great district with really great people., and honestly the people have just been very welcoming, very open, and they want to do a good job." Bringing 10 years of superintendent experience, Calvin began his career in special education and has served as curriculum writer, instructional coach, building leader ...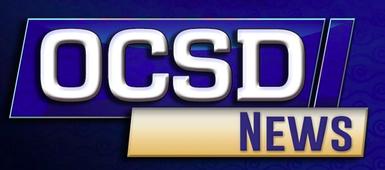 OCSD Board approves instructional calendar updates, sets first day of school:

At its Aug. 18 meeting, the Oswego City School District Board of Education approved instructional calendar changes to begin the school year Sept. 14 with a week of virtual instruction for all followed by the planned reopening a week later. The week of Sept. 14-18 will be entirely virtual for all students, the district leadership team announced, to ensure that all needed supplies and PPE have been secured and to provide additional time for staff development and completion of remote technology equipment upgrades. "There will be no in-person instruction during these dates," said Incoming Superintendent of Schools Dr. Mathis Calvin III and Superintendent Dr. Dean Goewey in a release. "However, all students will still receive instruction these days in a remote manner ...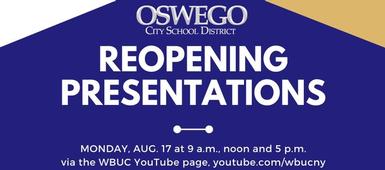 OCSD schedules reopening plan presentations:

The Oswego City School District has scheduled three virtual meetings to present its plans for reopening schools in September. All three virtual meetings will take place Monday, Aug. 17 beginning at 9 a.m., noon and 5 p.m. They can be streamed on the WBUC YouTube page . During each meeting, district officials will review the reopening plan and answer questions submitted via the form at the top of the district website homepage, Oswego.org . A copy of the reopening plan in its entirety and a list of frequently asked questions can be located at Oswego.org/covid .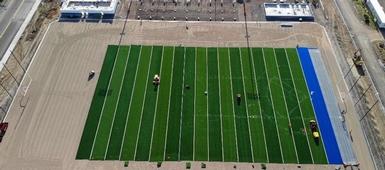 Capital Project Update: Summer 2020:

The ongoing Oswego City School District capital project improvements and construction has seen significant progress in 2020, and the project manager says the initial timeline for completion remains unchanged as work continued amid the COVID-19 pandemic. Drone photos released by the district showcase the large volume of upgrades and construction currently ongoing at OCSD as part of the capital improvement plan approved by voters in late 2018 to address structural and fundamental updates inside schools and around district grounds. Roofing work at Fitzhugh and Kingsford elementary schools will be completed in the next week or two, and bleachers are arriving the week of Aug. 17 to continue the steady progress of the new athletics complex, project manager and Construction Associates ...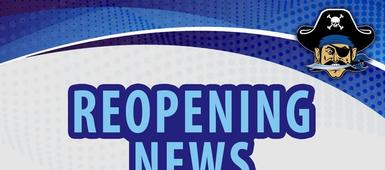 OCSD Reopening Plan:

Highlighting the importance of balancing safety and a meaningful education for all, the Oswego City School District administrative team unveiled its reopening plans for the 2020-21 school year at the Tuesday, Aug. 5 Board of Education meeting. Incoming Superintendent Dr. Mathis Calvin III led the presentation, and laid out the district's comprehensive plan for a successful year that ensures all students receive an education meeting state and federal guidelines while also having measures in place for a safe and healthy learning environment. Dr. Calvin said he was very impressed with the hard work and energy of the task force and community stakeholders as everyone came together to ensure student needs were met and addressed. "Watching the interactions of everyone ...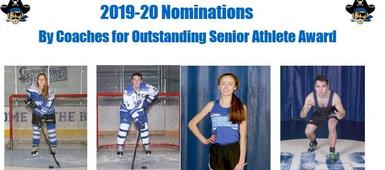 Male and Female Athlete of the Year Nominees:

The Oswego City School District Athletic Department has announced candidates for both Male and Female Athlete of the Year 2020. Athletic Director Rhonda Bullard said each student athlete has embodied dedication, leadership, hard work, coachability and sportsmanship; all of which have "captured the attention of our coaches, making them all deserving of this title." The Male and Female Athlete of the Year honors are sponsored by the Buc Boosters, and all candidates are determined by OCSD's athletic coaches. The Male and Female Athlete of the Year 2020 will be announced during the annual Senior Athlete Awards Ceremony, organized by the Buc Boosters. The event will be held at the Midway Drive-in, in Minetto. Bullard said the district is proud ...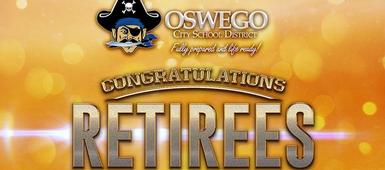 OCSD Celebrates Retirees:

The Oswego City School District has celebrated several employees who have retired, or will retire, by the end of the 2019-2020 school year with a collective 506 years of service. Celebrated for their commitment to education and the success of each OCSD student, the 2020 retirees include teachers, teaching assistants, typists, maintenance workers, cooks, custodial staff members, bus drivers and OCSD Superintendent Dr. Dean Goewey. The district honors the following retirees: Dr. Dean Goewey, superintendent, 29 years of service Kathleen Batchelor, TA, 18 years of service Mary Lou DiFabio, TA, 19 years of service Cynthia Herrman, TA, 21 years of service Michele Lloyd, math teacher, 28 years of service Deborah Mazurek, orchestra teacher, 33 years of service ...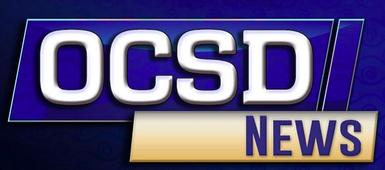 OMS Hosts Annual Awards Ceremony, Virtually:

As a culmination event to mark the end of their Oswego Middle School career, all OMS eighth-graders were honored during the first-ever virtual completion ceremony. The online event honored each OMS eighth-grader individually, with their name and photo to represent their certificate of completion. Several students also received additional honors because they had excelled in academics, attendance, character and other skills that helped them maximize their potential. Academic excellence awards, sponsored by the OMS Home & School Association, were provided to students who had displayed outstanding academic excellence throughout the 2019-2020 school year. Those recipients include: Carter Guynn, Sebastian Rose, John (Jack) DelConte, lan MacKenzie, Stephanie Sprague and ...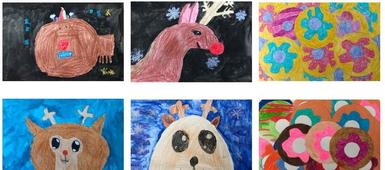 OCSD Art Department Hosts Virtual Art Show:

The artistic talent of Oswego City School District students in elementary, middle and high school may now be viewed through the first-ever Virtual District Art Fest. An online gallery of work created by students is available for their peers, family, friends and greater Oswego community and beyond to see. Despite the coronavirus pandemic closing school buildings for the health and safety of all, students have continued to create artwork at home through lessons from OCSD art teachers and their own inspiration. Stacey VanWaldick-Van Campen, OHS art teacher and OCSD art department co-team leader, said she and her art department colleagues are "so incredibly proud of all of our students, especially our seniors. The class of 2020 has been enduring the hardships of this ...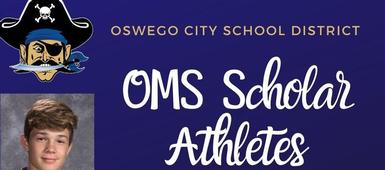 OMS Announces Scholar Athletes:

The Oswego City School District Athletic Director Rhonda Bullard and Oswego Middle School Principal Mary Beth Fierro are proud to announce the 2020 OMS scholar athletes. In it's second year, the OMS scholar athlete program has recognized eighth-graders who have participated in either three or four interscholastic athletic teams throughout the 2019-2020 school year and have maintained either honor roll or high honor roll status. At the middle school there are four sports seasons; fall, winter I, winter II and spring. If one an OMS student athlete played a sport at OHS during the winter, that covered two winter seasons and was counted as two sports. Fierro commended each honoree for their hard work, dedication and commitment to both their academics and ...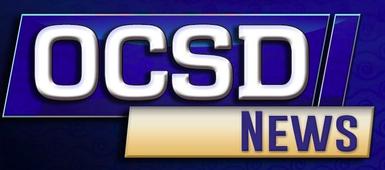 OCSD Still Accepting UPK Applications:

The Oswego City School District is still accepting applications for the 2020-2021 Universal Pre-kindergarten classes. The pre-k program is free to all children residing within the district who turn 4 years old by Dec. 1. There are eight half-day sessions remaining at Kingsford, Minetto, Fitzhugh and Riley elementary schools. Morning session will run from 9 to 11:30 a.m., while the afternoon session will run from 12:45 to 3:15 p.m. Bussing is available by the district on their regular bus runs in both the morning and afternoon, however there is no bussing at midday. Registration for the half-day sessions will continue through the fall. A birth certificate, proof of residency, immunization record and child's recent physical is required for attendance. Parents ...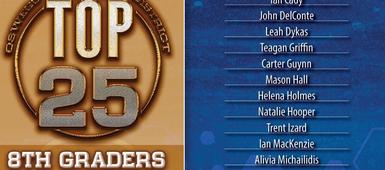 OMS Announces Top 50 Students:

Administrators at the Oswego Middle School, in conjunction with members of the Oswego Sunrise Rotary Club, are proud to announce the top 25 seventh-graders and top 25 eighth-graders for the 2019-2020 school year. The top 50 students recently received a letter from OMS Principal Mary Beth Fierro, which congratulated them on their achievements and assured them the challenging times would not prevent the boys and girls from being honored. Selected students were recognized because of their academic successes from the first two traditional marking periods of the school year. Families received an OMS Top 50 program as a keepsake and each top student received a certificate of recognition. The following seventh-graders were named the top 25 students: Lauren Adkins, ...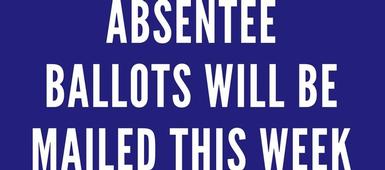 OCSD Details Absentee Ballot Information:

Oswego City School District residents should have received a budget postcard with pertinent date information for the upcoming school budget vote. While a budget newsletter will be forthcoming with detailed budget vote information, district officials would like to remind OCSD residents that all voting will occur via absentee ballots. Those will be mailed out Friday, May 29, and they must be returned to the school district by 5 p.m. June 9. Absentee ballots may be returned one of two ways: mailed back in a stamped envelope provided with the ballot OR dropped off at the OCSD ballot box, which will be available from 8 a.m. to 4 p.m. Mondays to Fridays, from June 1 to June 9. The ballot box will be located outside of the OCSD education center offices, located at the Leighton Elementary School playground ...
Next >> Viewing 1 - 20 of 39 stories