Remote Enrichment Materials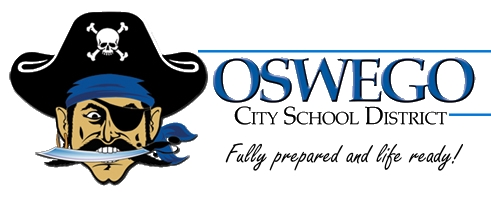 Parents and Guardians,

We find ourselves in challenging times and unique circumstances. Given our closure, we wanted to provide a variety of enrichment materials and activities that you and your children can complete at home. Routines are important to our students and a sudden lack of school day routines might be very unsettling. Creating a routine that works for your family might include the activities provided below. We will post additional information and work in the weeks to come, so please return often to our site.

For our K-8 students, please see select the appropriate grade level (and other links) below.

For our high school students, there is general information sorted by grade. The other content document has multiple elective areas listed within.

If you would like or need a printed copy of the activities, printed resources will be available at our Food Distribution Stations at Charles E. Riley Elementary School, Minetto Elementary School, and the Oswego High School. You may also contact your child's school and speak with the principal.
---
A great opportunity for students is this comprehensive

list of streaming "Virtual Field Trips" from CiTi Boces
---
WCNY offers "Bright by Text" as a free service. Bright by Text delivers games and tips via text messages to those who sign up. For additional information, please visit

WCNY's website

.



WCNY, and parent company PBS, are working with the New York State Educational Department to broadcast educational content for pre-K through 12th grade. For additional information, please see
http://www.wcny.org/stayconnected/
---
In addition to our Oswego City School District resources, Syracuse City School District has posted publicly available resources by grade level,

Syracuse City Schools Contingency Learning.
---
Our OCSD Librarians constantly publish new information and resources on the school library websites. Visit your child's school library page for additional resources and links.
---
---
---
Mental Health and Dealing with Stress:
During these uncertain times, many challenges face us daily.
The

New York State Office of Mental Health released helpful documentation

with several suggestions on dealing with this difficult situation.

The

Center for Disease Control released a comprehensive mental health preparation document that focuses on anxiety and stress.



Local Adult Resources and Support Contacts





Local Youth Resources and Support Contacts
---
Elementary Materials:
---
Oswego Middle School Materials:
---
Oswego High School Materials: