Board of Education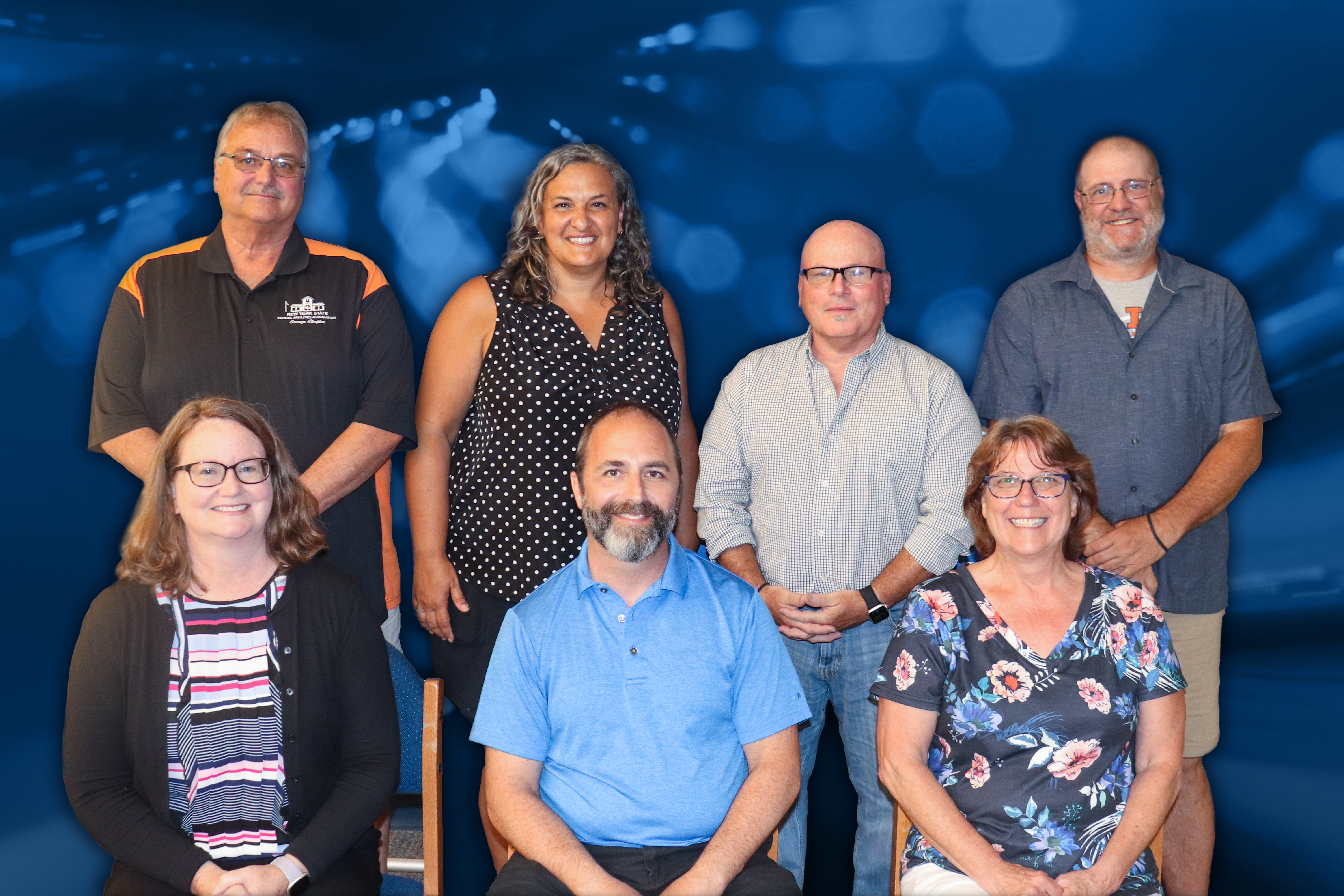 The Oswego City School District Board of Education for the 2022-23 School Year consists of President - Dr. Lisa Glidden (July 1, 2020 - June 30, 2023), Vice-President - Mr. Tom Ciappa (July 1, 2021 - June 30, 2024), Mr. David Crisafulli (July 1, 2022 - June 30, 2025), Mrs. Pamela Dowd (July 1, 2020 - June 30, 2023), Dr. James MacKenzie (July 1, 2020 - June 30, 2023), and Mr. Sean Ohnmacht (July 1, 2021 - June 30, 2024) and Student Representative Maura Dempsey (1 year term - July 1, 2022 - June 30, 2023). Board of Education members are elected for a three year term.
For up to date Board of Education agendas and meeting minutes, please visit the district
Board Doc's
site.
---
Board of Education meetings
are being broadcast live on the
WBUC Youtube channel
at their scheduled times.
The Oswego High School Television Production Club, WBUC, archives Board of Education Meetings on
their video channel.
How to access Board of Education meeting agendas
Board of Education Community Questions
Upon submission, the board will review the content and then read it aloud at its regular board meetings.
When submitting information, community members should keep in mind the following:
It is expected that all submissions be written in a civil manner. Any submission that constitutes a direct threat against officers, employees or students of the school district, or that is obscene, will be ruled out of order.

No personal attacks will be tolerated nor will any submission addressing specific district personnel or students by name or suggestion.

Questions or comments concerning matters that are not on the agenda will be taken under consideration and referred to the superintendent for appropriate action.

Members of the community may comment on any matter related to district business.

A brief description of the topic of the submission is requested in the submission link.

Submissions should be as brief as possible and should be the total length of no longer than 3 minutes.
---
If you would like any other information regarding meeting dates, agendas, minutes or policies please visit BoardDocs or contact the superintendent's office at 315-341-2001.
Board Candidate Information

The Oswego City School District Board of Education Members are elected by the public at the Annual Meeting and General Election on the third Tuesday in May each year. Incumbents whose term of office expire must run for re-election if they wish to continue service on the Board of Education.

Anyone wishing to obtain a petition to become a candidate for one of the four (4) vacancies may obtain a petition from the District Clerk, Diane Schrader, at the District Office, 1 Buccaneer Blvd - Education Center (located in Leighton Elementary School), Oswego, New York or by calling 315-341-2001. Petitions will be available on March 1, 2023. Petitions must be filed with the Clerk of the Board of Education of the District by 5:00 p.m. on April 26, 2023. Petitions must have at least 100 signatures.

*The Oswego City School District Budget Vote and Board Member election will be held on May 16, 2023.