OMS generosity project donates ornaments to Bishop's Commons
During its monthly character education, Oswego Middle School focused on generosity as its trait for the month and took part in a special generosity project.
Administrators said the students have taken notice of how hard the pandemic has been in places like nursing homes and assisted living facilities due to limited contact with their loved ones, and a special project helped spread some holiday cheer.
As part of their generosity project, OMS Student Council members and Mrs. Sally Kingsbury's math class designed, created and donated ornaments with designs and messages to lift residents' spirits and spread kindness at Bishop's Commons in the city of Oswego.
"Among the most important things in life is to be kind and giving toward other people, especially in your community, and this wonderful gesture of kindness is heartwarming to see," said OMS Principal Mary Beth Fierro. "Great work to all who contributed to the project!"
Oswego Middle School chooses a different trait every month for students and staff to focus on and learn about. January's trait is leadership.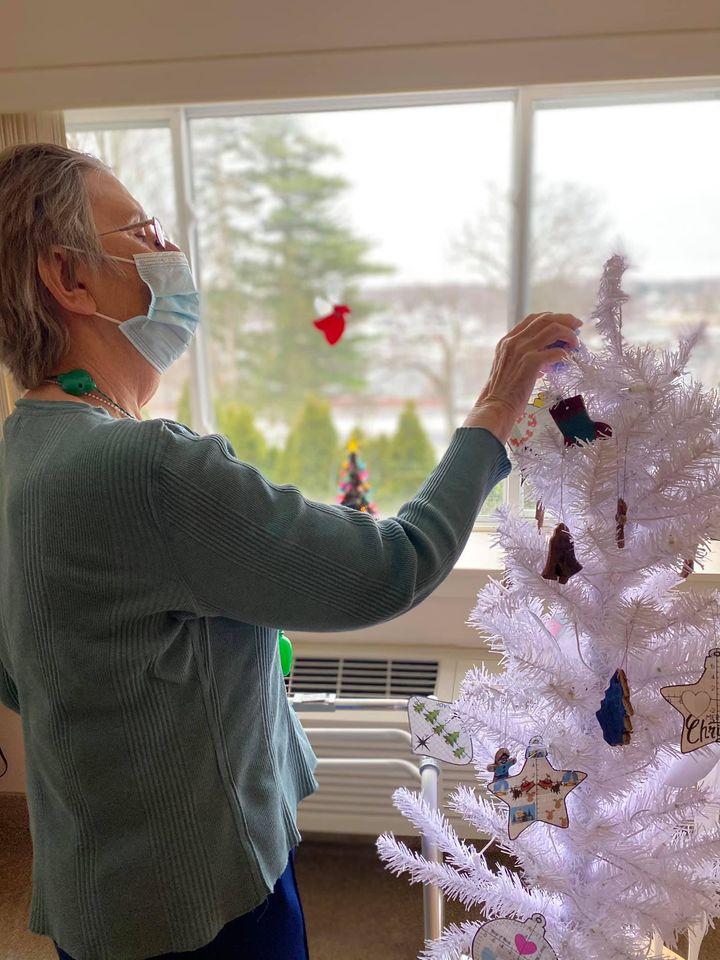 Photo courtesy of Bishop's Commons
Pictured is a tree at Bishop's Commons in the City of Oswego with a number of decorations made by Oswego Middle School students as part of a generosity project.