OHS Interact Club donates blankets to maternity ward
The Oswego High School Interact Club has still been finding ways to give back this year, even with social distancing.
The Interact Club works with the Oswego Rotary Club with the focus on "service above self," and the goal of members is to be a part of something greater than themselves while being involved in projects to give back to the community.
In past years, the club worked together to make and donate baby blankets to the maternity ward at Oswego Hospital, and had to get creative with remote learning and COVID-19 protocols in place to fill the need this year.
The club purchased the needed materials and kits to make two blankets were dropped off to participating members. A total of 24 blankets were donated to the hospital.
On Feb. 5, a few of the club members were able to meet up at the hospital with a few of the maternity ward nurses and donated the blankets.
In addition to the blanket donation, the club has taken part in the drive-thru trick or treat event at Oswego Speedway. They have also made and donated holiday cards for veterans.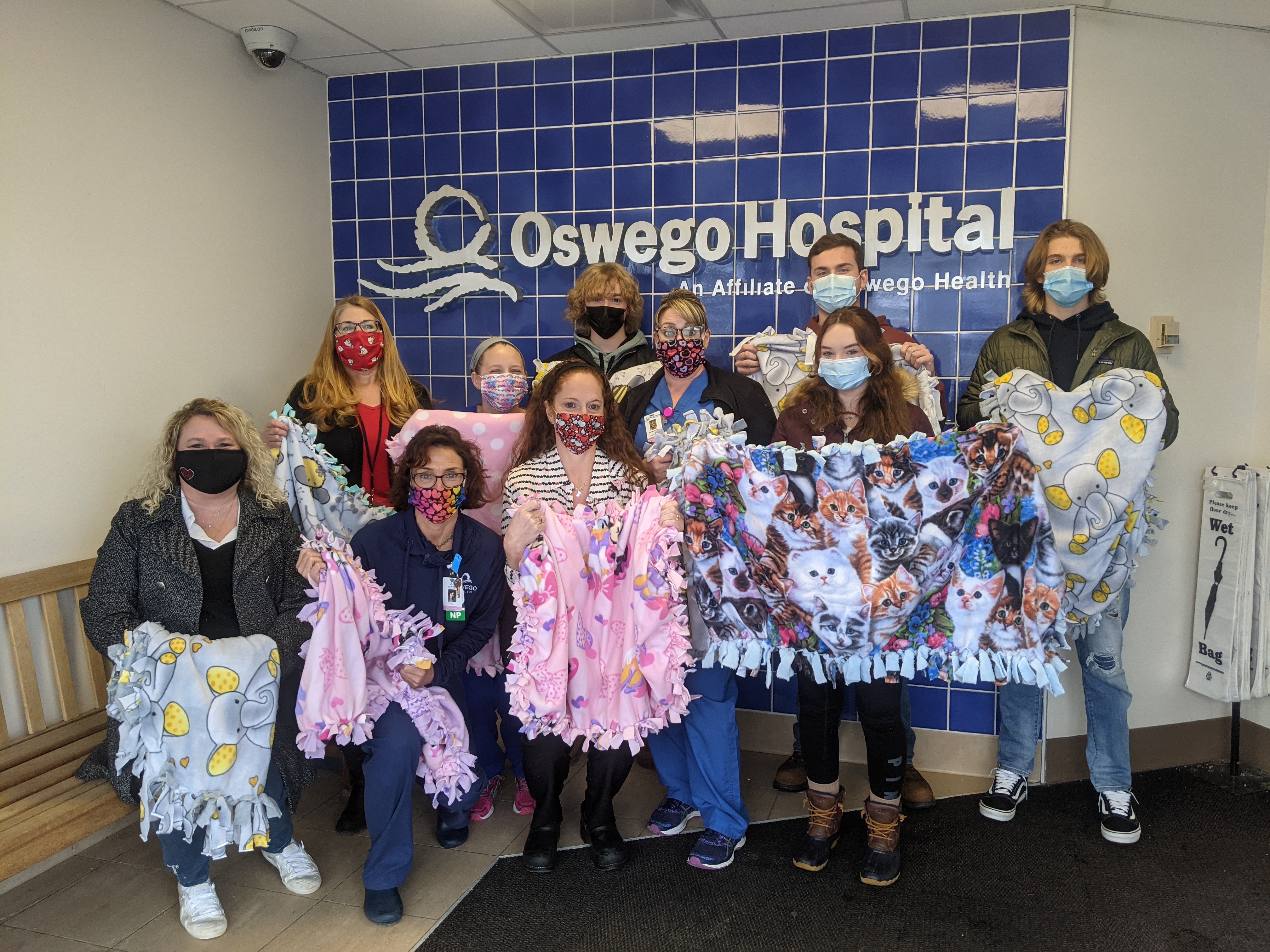 Pictured, several members from the Oswego High School Interact Club present a donation of 24 blankets to the maternity ward staff at Oswego Hospital. Each participating club member made two blankets by hand.