National Honor Society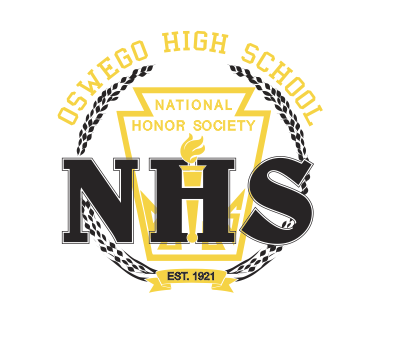 ---
Officers for 2022-2023
Co- Presidents: Quinten Deckenberger and Sean Metcalf
Vice-President:
Isabella Richmond
Secretary: Anna Cloonan
Treasurer: Allyson Bruns
Adviser: Kayley Morse


Volunteer Opportunities: (PDF of verification sheet on the right hand side of this page)

PLEASE CONSIDER YOUR OWN PROJECT THAT MAKES A DIFFERENCE IN OUR COMMUNITY!


Meeting Dates 2022-2023 school year:
September 14
October 19*
November 9
December 14
January 11
February 8
March 8
April 12
May 10
June 7
*Third Wednesday of month

Make-up meetings are always the next day at 2:30 pm in room 151.
Our usual meeting date will be the second Wednesday of every month. Clear your calendars accordingly. We're all busy; we're all involved in multiple activities such as sports, jobs, volunteer work, etc., but the monthly MANDATORY NHS meeting needs to become a priority. If you are absent from a meeting, for any reason, you must make up the meeting the next morning. Other sanctions according to the club by laws must be enforced.
Link to National Headquarters of the NHS: www.nhs.us

For an updated NHS application, please contact Mrs. Morse at kmorse@oswego.org
and join the Google Classroom

page for applicants using the following code: lw4vvs4
Important Dates for those who are interested in applying for membership into the NHS:
February 7, 2023- MANDATORY Informational meeting at 2:30 pm
March 10, 2023-Application Due Date
May 30, 2023-Induction Ceremony, 2pm at OHS

Mrs. Kayley Morse
National Honor Society Adviser
Oswego High School
kmorse@oswego.org
(315) 341-2200