District News
<< Previous Next >> Viewing 21 - 40 of 332 stories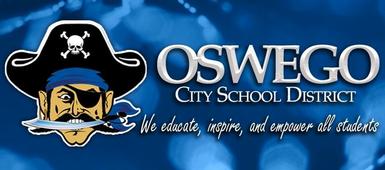 Letter: OHS to reopen 2/7 after water coil burst:

OHS Reopening Tomorrow Morning Feb. 6, 2023 Dear OHS Parents and/or Guardians, As you are all aware, Monday morning we had to temporarily close Oswego High School due to a maintenance issue. The closure was enacted to ensure the health and safety of our students and staff. Unfortunately, we had a large hot water coil that burst in one of our main hallways. As a result, extensive flooding to one of our main hallway areas, a technology classroom and our receiving area occurred. Throughout the day district staff has been working diligently on the issue and are anticipating that the work will be complete sometime tomorrow, with the problem isolated to a point where no interruptions to the learning day are anticipated. Accordingly, OHS will be open for school ...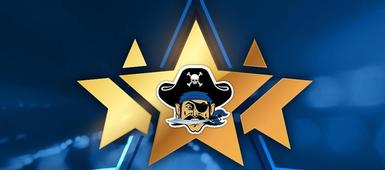 OMS Students Earn Honor, High Honor Roll Status:

OMS students earn recognition for academic excellence Oswego Middle School students excelled in the classroom during the second quarter and were recently lauded for their achievements. Principal Mary Beth Fierro along with OMS faculty and staff recognized the following students who earned honor roll and/or high honor roll this marking period: 7th Grade Honor Roll Tessa Adams, Deven Aikens, Jayla Atkinson, James Baker Jr., Logan Barbera, Justin Barker, Shannon Bild, Khloe Bletch, Brianna Briglin, Alexandra Brownell, Izaiah Brown, Tawnee Burns, Chloe Carson, Max Clarke, Sasha Cloonan, Hannah Coe, Arielle Cooley, Evan Davis, Olyvia Dorsey, Connor Eider, Drake Evans, Ethan Ferguson, Karlee Fountain, Kennedy Fountain, Josephine France, Kylie Ganoung, Makayla Geroux, Juliette ...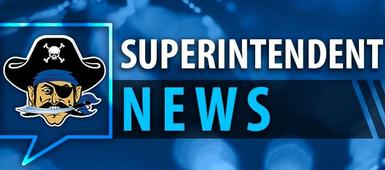 Letter: Dr. Calvin to depart OCSD in March:

IMPORTANT LETTER TO THE OSWEGO CITY SCHOOL DISTRICT COMMUNITY Feb. 1, 2023 Dear Oswego City School District Community, It is with mixed emotions that I write to share that I will be leaving the district in the near future to pursue a different leadership position. Earlier this evening I was appointed as the new Superintendent of Schools for the Lockport City School District in Lockport, N.Y. Given this appointment, I will be resigning as Superintendent, effective March 18, 2023, at the next Board of Education Meeting. As I reflect on the outcomes that we have accomplished throughout my tenure in the district I would like to thank our parents, community members, staff and students for their willingness to work collaboratively with me. Together ...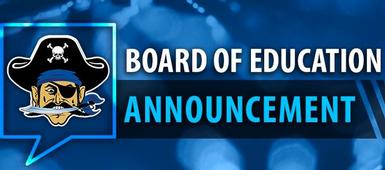 BOE to hold emergency meeting 1/31: The Oswego City School District Board of Education will be conducting an emergency meeting Tuesday, Jan. 31, 2023, at 5 p.m. This meeting will be held in the Oswego High School library (room C5). The public is welcome to attend. Meeting attendees should use the high school main office entrance to enter the building for the meeting. This meeting will be recorded and live streamed. The agenda for this meeting is available on BoardDocs ( https://go.boarddocs.com/ny/oswego/Board.nsf/Public ).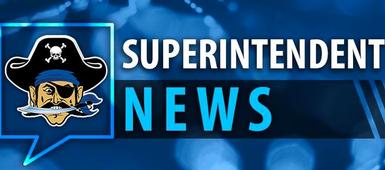 Letter: CER power outage 1.27:

Jan. 27, 2023 Dear Charles E. Riley Elementary families, I am writing to share that due to a local power outage that impacted 2,000 National Grid customers in the surrounding area, we were forced to utilize backup generators at Charles E. Riley Elementary School this afternoon. In total, the power outage lasted about 30 minutes. Our generators offered limited power to some of the school, meaning there were some lights on and several bathrooms available during the outage. Because it was so late in the day when the power outage occurred and given the fact that the outage only lasted for about a half hour, we decided to move forward with normal dismissal as our transportation teams were already out on their middle school and high school runs. Please ...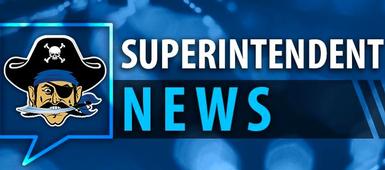 Letter: Dr. Calvin 1/22 update on CER Elementary:

Jan. 22, 2023 Dear Charles E. Riley Elementary families, I am writing today because of an abundance of emails and related online posts from families which were received and/or were circulating throughout this weekend. These emails and online posts assert that last week there was an alleged recent bullying incident at Charles E. Riley that involved a student who had also posted information on social media which indicates that the student had planned to engage in targeting additional students by engaging in physical altercations with them in the near future. In addition, several emails and online posts shared that several parents and/or guardians made a report to the Oswego Police Department concerning this matter. Please know, we take matters ...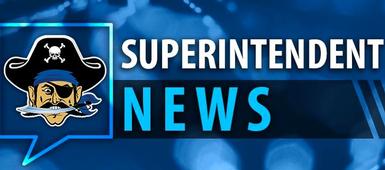 Letter: COVID-19 updates to testing, tutorial program:

IMPORTANT COVID-19 PROGRAM UPDATES Jan. 20, 2023 Dear OCSD Community, I am writing to share the latest updates on the district's COVID-19 free testing program and tutorial services for students who have a positive COVID-19 case. Free COVID-19 Testing Throughout the last year the district has been participating in the Federal Government's Operation Expanded Testing Program , which was administered through Affinity Empowering , a national corporation that provided free COVID- 19 surveillance testing to school districts. Recently, the district was notified the program was discontinued effective immediately. Given this information, the district will no longer be able to provide this program to our students and staff. However, ...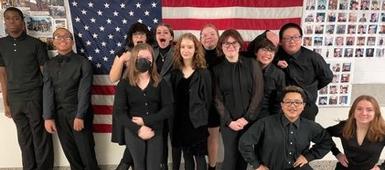 OMS students perform with Junior High All-County Band:

A number of Oswego City School District students earned spots at the Junior High All-County Band festival, held Jan. 13 and 14 at the APW Junior-Senior High School. Students selected included Abigail Peters (7th grade, alto sax), Brandy Towne (7th, French horn), Amalia Sloan (8th, flute), Adrian Williams (8th, French horn), Eva Kandt (8th, flute), Samuel Arthur (7th, tuba), Jaziyah O'Keefe (8th, baritone), Alec Braun (8th, clarinet), Olivia O'Connor (8th, flute), Delany Bobbett (8th, flute), Mason Bandla (7th, tuba) and Len Lin (7th, flute). Entry into Junior High All-County Band is a very selective process based upon auditions in November, OMS Band Director James Peer said. "The students put on an outstanding performance after just a few ...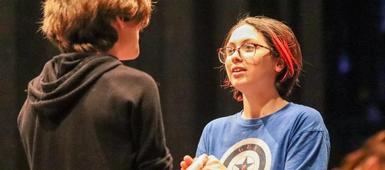 OHS Musical 'Cinderella' Set for Feb. 10-12:

Do these lyrics ring a bell: "Impossible! For a plain yellow pumpkin to become a golden carriage"? How about, "Ten minutes ago, I met you…"? Or, perhaps, "In my own little corner in my own little chair, I can be whatever I want to be…"? So many lovely memories come to mind when we hear these familiar words and melodies. This is especially true for those of us who are old enough to remember Stuart Damon ride onto our black and white television screens on a beautiful white horse to meet Lesley Ann Warren as an entrancing Cinderella. It was magical! That magic will return to the Robinson-Faust Theatre at Oswego High School on Feb. 10 and 11 at 7 p.m. and on Feb. 12 at 2 p.m. This year's musical theater production is the latest ...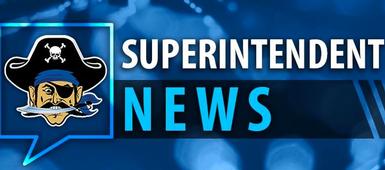 Superintendent Letter: CER power update:

CER Early Dismissal Update 1/18/23 Dear Charles E. Riley Families, As you are all aware, due to a power outage, Charles E. Riley Elementary students were dismissed earlier today at 1:30 p.m. Despite having a backup generator, the power provided by the generator was not enough to ensure ideal learning conditions for our students. Accordingly, to ensure the health and safety of our students and staff, classes were dismissed early in accordance with our early dismissal protocols. We apologize for the inconvenience that this may have caused some of our parents and/or guardians. Please note, the power has been restored to the school, and school will resume on schedule tomorrow morning. Should any parents and/or guardians have any ...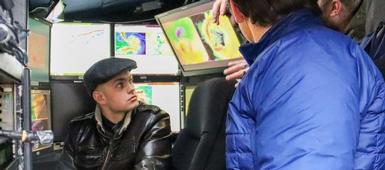 OHS students get an inside look at storm chasing with Doppler on Wheels:

A meteorology lesson at Oswego High School recently gave students a chance to explore storm chasing equipment as the Doppler on Wheels stopped by for a visit. The state-of-the-art vehicle is equipped with a mounted Doppler Radar system on the exterior, with plenty of high-tech monitors and gear inside to track storm data. The equipment allows scientists to see what is happening inside a storm and how various factors affect weather outcomes. "This was such a great opportunity for our students," said OHS science teacher Jason Guild. "They were able to see some high-tech equipment that is typically only used to chase tornadoes and severe weather in the plains." The DOW will be in the area for the rest of the month as SUNY Oswego meteorology Professor Dr. ...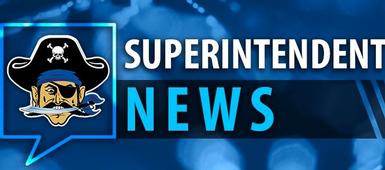 Superintendent Letter: OHS Incident Update 1/13/23:

OHS Incident – Investigation Update – 1/13/23 Dear Oswego City School District Learning Community, I am writing to provide an update about the recent Oswego High School incident that took place this past Monday, January 9, 2023. As we stated to our school community hours after the incident, the district did conduct a comprehensive investigation which included, but was not limited to, discussions with students and staff who had relevant information, as well as a thorough review of all available video footage. That investigation has now been completed. Investigation Outcomes Investigation outcomes were consistent with the initial written information and findings that I shared with our community earlier this week. A copy of the letter with this initial information ...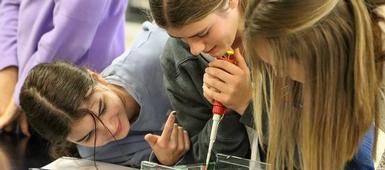 OMS students participate in forensic lab:

Oswego Middle School students recently became forensic scientists during a lab using state-of-the-art equipment to determine paternity. Armed with gel electrophoresis kits provided by Cornell University, seventh and eighth-graders in Catherine Celeste's classroom participated in the daylong lab. The equipment and procedures involved students transferring tiny amounts of real DNA into tiny wells in gels they made, using micropipettes. The gels were placed in electrophoresis boxes to separate the DNA based on size. and students were able to determine paternity in two cases creating DNA fingerprints. "This is an incredible opportunity for the students to participate in a real forensic lab," Celeste said. "It's an intensive day of learning, but the students ...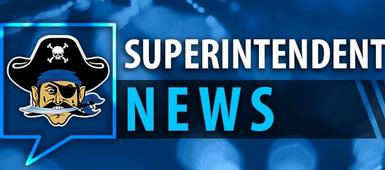 Superintendent Letter: 1/9/23:

Dear Oswego High School Families, This letter is to inform you of an incident that occurred at our Oswego High School campus today. We want to make sure you have accurate information and dispel any rumors you may have heard about the incident. At approximately 12 p.m. today, several students engaged in a verbal altercation in the cafeteria. While trying to de-escalate the situation, our school resource officer and other staff approached the students. While doing so, a female student got verbally involved in the incident and afterwards walked towards a student who was initially involved in the incident. As a result, our School Resource Officer grabbed the student by her arm and detained her on a table and then on the floor. While this was occurring, several students approached ...
Superintendent Letter: 1/8/23:

Dear Oswego City School District Parents and/or Guardians, I am writing to share that earlier today the district became aware of a post that was circulating on social media. The post had a picture of a Charles E. Riley student and a BB gun. After being notified of the post, district officials contacted local police who immediately began to investigate this concern. While doing so, police determined that there was no threat made to students and/or staff, and that there was no danger to the health or safety of our OCSD community. Student and staff safety are the district's top priority. Through our partnership with local law enforcement and in accordance with district protocol, we will have local police on hand tomorrow morning at Charles E. Riley to welcome students and ...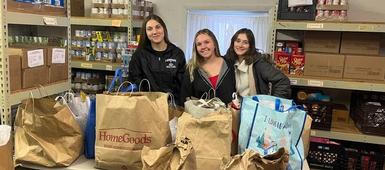 OHS National Honor Society donates to Human Concerns food pantry:

Throughout the month of December, the Oswego High School National Honor Society collected toiletry items for the Human Concerns of Oswego Food Pantry. Human Concerns provides needed items from local families free of charge, especially food and toiletries. This is the sixth year that the club has held this collection. Each year, they have been able to exceed what was donated the previous year. With the help of OHS Juniors Alyssa Carr, Gretchen Sledziona, and Tatum Winchek, who served as the event chairs for this donation drive, the OHS National Honor Society was able to donate over 200 toiletry items. "This year, more than ever, it was very important for our club to find ways to help the Oswego community. We are proud to help with such a worthy cause and look forward to finding more ...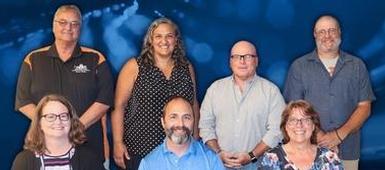 Board of Education to meet Dec. 20, 2022:

The Oswego City School District Board of Education will be conducting its regularly scheduled meeting on December 20, 2022 at 5:00 PM. This meeting will be held in the high school library. The public is welcome to attend. Meeting attendees should use the main high school entrance to enter the building. This meeting will be recorded and live-streamed. The agenda for this meeting will be available on BoardDocs ( https://go.boarddocs.com/ny/oswego/Board.nsf/Private?open&login ) after 4:00 PM Friday, December 16, 2022.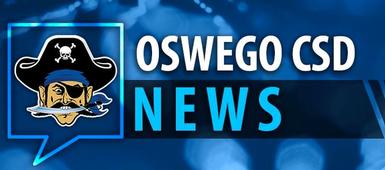 Oswego High School announces honor roll students for first marking period of 2022-23:

Oswego High School Principal Ryan Lanigan along with his faculty and staff would like to recognize the following students who earned Honor Roll, High Honor Roll, and High Honor Roll with Distinction status for the first marking period of the 2022-23 school year. Grade 9 High Honor Roll with Distinction: Devin Wayne Allen, Hannah Barbera, Owen Lucas Barnes, Jason Bartlett, Kylie Margaret Beers, Eli Jackson Belawske, Addison Britt, Daniel William Buske, Alisa Busuladzic, Allison Michael Canale, Caitlyn Barbara Colasurdo, Marbielynn Julianne Concepcion, Michael J Conzone, Mike Rose Cuyler, Nia Denise Evans, Nathaniel William Hibbert, Lana Mae Hsu, Yael S Hunley, Olivia Christine Kapuscinski, Michael Kaye, Dawson Edward Kazyaka, Leah J Kelly, William Douglas Laird, Angela Lin, Leonard ...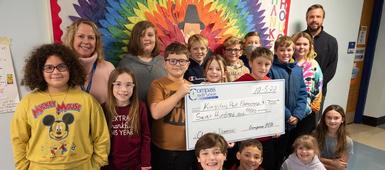 Compass FCU donates holiday funds to OCSD schools during "Month of Giving":

Compass Credit Union recently donated $700 to all five Oswego City School District elementary schools as well as Oswego Middle School. The funds will be used for holiday assistance to local Oswego-area families and students in need. All the schools receiving donations are participants in the Compass FCU "Bank at School" program. The credit union sponsors an in-school banking program at all elementary schools and Oswego Middle School to help students learn about the importance of saving money. As part of the program, Compass will open a free account for students who choose to participate. On "Bank Days", students who participate and deposit money into savings will be able to choose a prize for the day and will also be entered into a chance for a variety ...
<< Previous Next >> Viewing 21 - 40 of 332 stories