District News
Next >> Viewing 1 - 20 of 255 stories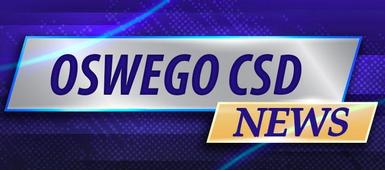 Superintendent's letter: 5/26 incident at OHS:

Important Information – Lockout at all district schools May 26, 2022 Dear OCSD family and community, I am writing to provide information regarding the lockout that occurred across all district buildings today. Earlier today district officials received a report from a staff member that an outsider had allegedly attempted to gain access to Oswego High School. Per our safety protocols, we immediately enacted our lockout procedures across the district where instruction continued but there was no building access from the outside. To add to this, an immediate response was initiated by both city police and the Sheriff's department along with U.S. Border Patrol Agents. As a part of this response an extensive search was completed but ...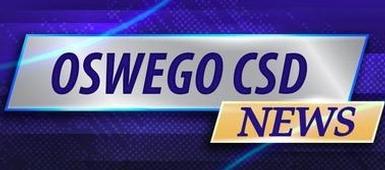 A letter from Dr. Calvin: Regarding the tragedy in Uvalde, Texas:

May 25, 2022 Dear Oswego City School District Families, As you most likely have seen the news from Uvalde, Texas, feelings of shock, concern, anger and sadness are affecting many around our country. While the investigation into the tragedy continues, we believe no family should have to go through such an event caused by acts of violence. Our school district remains steadfast in its dedication to keeping our schools safe and our students supported. If your child needs support, please contact your child's teachers, administrators, or mental health team. The following URL provides a resource for parents and/or guardians and teachers, which includes information on how to discuss violence with school children: https://drive.google.com/file/d/1c9NbKQFMsfVqBu8btC1Fs28rpGI1papQ/view ...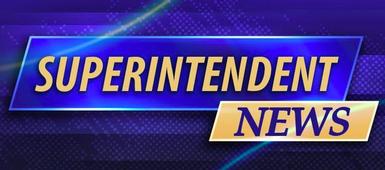 Emergency Give-Back Day 5/27 - No School:

OCSD off 5/27/22 – Emergency Give-Back Day May 18, 2022 Dear Parents and/or Guardians, I am writing to share that at its April 19 Board of Education meeting the Board approved an emergency give-back day for the district on Friday, May 27, 2022. Emergency give-back days are permitted whenever the district does not use all of its emergency closing or snow days, as planned for, in its yearly calendar. Accordingly, students should not report to school on this day . We request that parents and/or guardians update their calendars given this change. Should any parents and/or guardians have any questions about this change to our calendar, we ask that you reach out to your school principal directly. Please enjoy the extended Memorial Day weekend! ...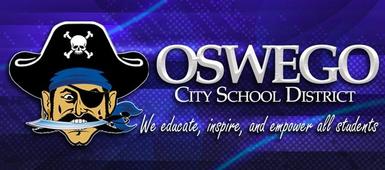 OCSD vote/election, BOE meeting is 5/17:

On Tuesday, May 17, 2022 the Oswego City School District will conduct the school districts Budget Vote and Board Member Election from 9 a.m. to 9 p.m. There are four polling sites: Scriba Fire Station, Anthony J. Crisafulli Rink (Fort Rink), Elim Grace Church and Oswego Town Hall. FIND MY POLLING LOCATION/AM I REGISTERED? Also on May 17, 2022 the Oswego City School District Board of Education will be conducting a meeting starting at 5 p.m. This meeting will be held in the Oswego High School library. The meeting is open to the public. Use the high school main entrance to attend the meeting. On May 18, 2022 the Oswego City School District Board of Education will conduct a meeting at 9 a.m. virtually. This meeting will be conducted to certify the Budget Vote and Board ...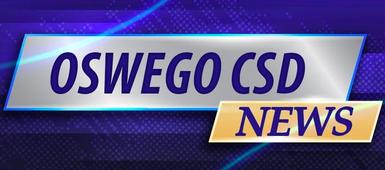 Budget Vote, BOE Elections May 17:

Dear OCSD Community, Our annual budget vote is quickly approaching and once again the Board of Education, through their hard work and creative thinking, has adopted a budget that meets our stated goals: Fiscally sound – not excessive to taxpayers, with a 0% increase on the levy; Flexible – provides flexibility within our budget codes; Foolproof – provides for emergencies should they occur; Flowing – has enough cash flow available, in case state aid is late or withheld; and Aligned – has proper programming and support included, that are aligned with district strategic goals. During the past year, we have been able to do the following: Add mental health services – As we continue to recognize the importance of social-emotional ...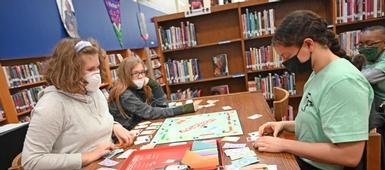 OCSD partnership with Suny Oswego's Focus Forward program enhances student confidence and learning:

Oswego City School District's partnership with SUNY Oswego's Focus Forward, a school-based mentoring program, is working to enrich the lives of students, as it has for the past 11 years. The program matches middle-school and high-school students with trained and supported undergraduate mentors under the supervision of SUNY Oswego professional staff, who help provide the academic and social support necessary for each student to achieve their full potential. Previously named "Mentor-Scholar," Focus Forward works to build students' self-confidence and self-efficacy while giving them the tools they need to be effective learners. The program also provides an opportunity for SUNY Oswego undergraduates to impact their community while gaining valuable ...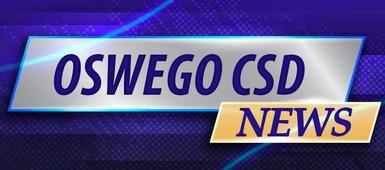 Update: Change to elementary livestreaming:

IMPORTANT INFORMATION – LIVESTREAMING CHANGE FOR ELEMENTARY STUDENTS May 2, 2022 Dear Parents and/or Guardians, I am writing to share that soon (beginning next Monday, May 9, 2022) the district will be changing its live-streaming practices for all elementary students ( K-6 ONLY ). To better meet the learning needs of our students and to provide more individualized and/or smaller group instruction we will be utilizing the support of internal and external online tutors instead of livestreaming from K-6 classrooms. This will occur when students are unable to attend school in person because they are COVID-19 positive and/or are COVID-19 symptomatic, as identified and confirmed by the district. All assigned tutors ...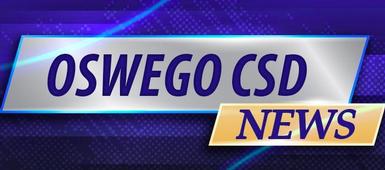 OHS announces honor roll, high honor roll students for third marking period:

The Oswego High School Principal Ryan Lanigan along with his faculty and staff would like to recognize the following students who earned Honor Roll, High Honor Roll, and High Honor Roll with Distinction status for the third marking period of the 2021-22 school year: Grade 12 High Honor Roll with Distinction: Azla'an Ahmed, Nicholas Babcock, Marcus Baker, Toby Baker, Lilly Boyzuck, Nathaniel Brown, Lukas Cady, Zachary Chamberlain, Joshua Hyoung Jun Chun, Mary Kate Cloonan, Christopher Cote, Sydney DeLapp, Joseph DelConte, Zachary DeMott, Shannon Doyle, Brody Engle, Ryan Engler, Hannah-jae Evans, Dante Fragale, Kaitlyn Freeth, Kendra Garvey, Emilia L Georgi, McKenzie Graham, Olivia Griffiths, Rebecca ...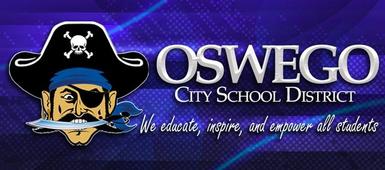 Budget Public Hearing and BOE is May 3:

The Oswego City School District Board of Education will be conducting a Budget Public Hearing and Board of Education meeting on Tuesday, May 3, 2022 starting at 5 p.m. The Public Hearing will begin at 5 p.m. and with the regular meeting immediately following. Both meetings will be held in the high school library. Please use the main entrance to the high school located at 2 Buccaneer Blvd to attend these meetings. The agenda for both meetings will be available after 4 p.m. on Friday, April 29, 2022 on BoardDocs ( https://go.boarddocs.com/ny/oswego/Board.nsf/vpublic?open ).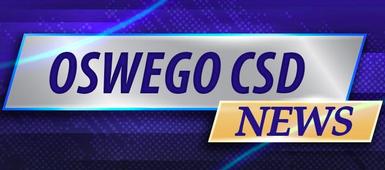 OCSD names Cloonan, Nettles as Valedictorian, Salutatorian for Class of 2022:

Dear OCSD Community, Oswego High School is pleased to announce that Mary Kate Cloonan has been named Valedictorian and Katelyn Nettles has been named Salutatorian of the Class of 2022. We are so proud of Mary Kate and Katelyn for achieving the titles of valedictorian and salutatorian. Their devotion to learning has led them to excel in our very competitive scholastic environment, and it delights us to recognize them for achieving such high honors. These two young people are incredibly well-rounded and great citizens. If you see them, please congratulate them on this outstanding achievement. I would also like to thank all the amazing educators that have supported them through their entire academic journey. I had the pleasure of contacting their families Wednesday afternoon ...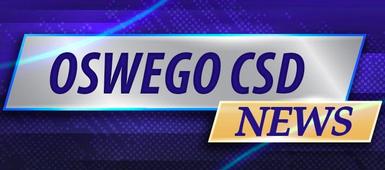 OCSD inducts students into National Honor Society, National Junior Honor Society:

Students from Oswego Middle School and Oswego High School were recently inducted into their school chapters of the National Honor Society and the National Junior Honor Society during separate induction ceremonies. OMS principal Mary Beth Fierro, OHS principal Ryan Lanigan, and OCSD superintendent Dr. Mathis Calvin III all congratulated the students on their academic achievements, positive character, leadership abilities and service to their Oswego community. The following students were inducted into the 2021-22 class of the Oswego High School Owl's Head chapter of the National Honor Society: Duncan Baker, Luke Barry, Jillian Bell, Ben Braun, Ian Cady, Sofia Canale Giberson, Alyssa Carr, Logan Crannell, Nyah Dawson, Jack DelConte, Brett Dykas, Leah Dykas, Cooper ...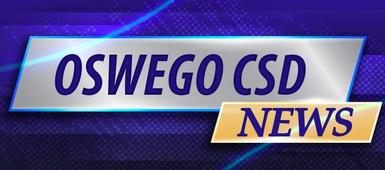 BOE to meet virtually 4/25:

The Oswego City School District Board of Education will be conducting a virtual meeting on April 25, 2022 at 9 a.m. This meeting will be conducted to vote on the CiTi BOCES Administrative Budget and the CITI BOCES board members only. The agenda for this meeting will be available after 4 p.m. on Thursday, April 21, 2022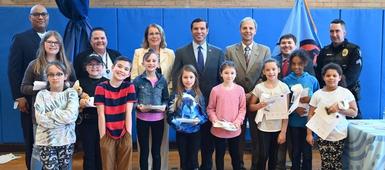 Fitzhugh Park School welcomes local Oswego professionals, organizations for 2022 Career Day:

Oswego City School District's Fitzhugh Park School was abuzz with curious and engaged students Friday morning as volunteers from multiple Oswego County organizations made appearances for this year's Career Day fair in the school gymnasium. Appearances were made by Mayor Billy Barlow alongside city councilors Rob Corradino and Kevin Hill, as well as OCSD superintendent Dr. Mathis Calvin III, principals Mary Beth Fierro and Donna Simmons, Oswego Health staff, Oswego Middle School faculty, Oswego Police Department, Oswego Fire Department, SUNY Oswego, U.S. Border Patrol, Empower Federal Credit Union and Compass Federal Credit Union. Students were encouraged to dress up to represent a career of their choice as they circled the gymnasium, visiting multiple organizations' ...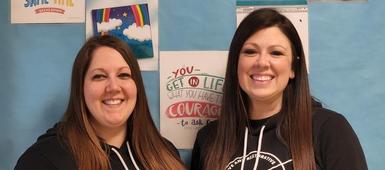 Youth Bureau's Halstead, Slimmer spearhead OMS PROS program, practice social-emotional learning:

A new social-emotional learning program has made its way to Oswego Middle School to shed light on individualized behavioral and conflict management strategies for seventh- and eighth-grade OCSD students. Led by the Oswego City-County Youth Bureau's Tiffany Halstead and Kristen Slimmer, Proactive and Restorative Options for Students (PROS) is a research-based approach to better understand students' behaviors and – more importantly – to proactively problem-solve issues through relationships with students as part of the process of activating effective solutions. PROS also aims to avoid traditional punitive models and instead encourages students to reflect on their behaviors. "The curriculum we're working with is based in social-emotional ...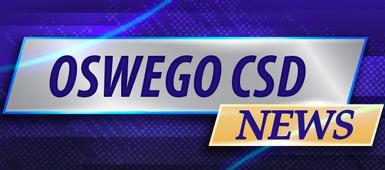 SUNY Oswego to host informational College Fair on Wednesday:

OHS students and families: We wanted to remind you about the college fair on Wednesday at the SUNY Oswego Marano Campus Center from 6:30 - 8 p.m. Arrive at 5:45 p.m. to catch an Admissions and Financial Aid presentation. 60-65 college reps will be in attendance. No registration is required. It's a great night to cover many bases all in one spot. For more information, please visit the following link: www.oswego.edu/collegenight See you at the fair!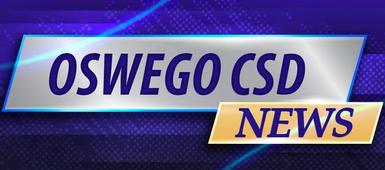 OMS names third marking period honor roll, high honor roll students:

Oswego Middle School Principal Mary Beth Fierro, along with her faculty and staff, would like to recognize the following students who earned Honor Roll and/or High Honor Roll status for the 3rd marking period of the 2021-22 school year: 7th Grade Honor Roll : Alex Albronda, Owen Bartlett, Mackenzie Battelle, Andrew Beauvais, Berlin Beglinger, Kendra Bittner, Alec Braun, Tylor Brown, Jack Canale Giberson, Charlee Carpenter, Ariah Champlin, Jordan Clark, Vanessa Cole, Luis Correa, Aundraya Crimmins, Kristiana Davis, Cooper Dawson, Taelon DeGroff, Austin Denmark, Aidan DeSantis, Dominick DeStevens, Tuker Fenske, Addison Frost, Carter Galletta, Tiernan Ganoung, Samuel Garcia, Derek Gibson, Olivia Gonzalez, Jayla Griffin, Gavin Guynn, Aubrie Hagan, Hudson Hare, Dawson Hawksby, ...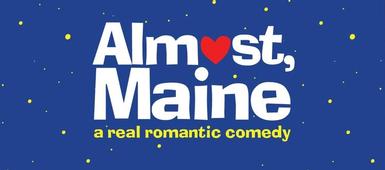 OHS drama club presents 'Almost, Maine' evenings of April 29, 30:

This year, the Oswego High School Drama Club proudly presents 'Almost, Maine' by John Cariani as their spring production. On a cold, clear, moonless night in the middle of winter, all is not quite what it seems in the remote, mythical town of Almost, Maine. As the northern lights hover in the star-filled sky above, the residents find themselves falling in and out of love in unexpected and often hilarious ways. Knees are bruised. Hearts are broken. But the bruises heal, and the hearts mend – almost – in this delightful midwinter night's dream about romantic relationships. Overseeing the production are co-directors Norman Berlin III and Joshua DeLorenzo. The cast includes students in grades 9-12. The cast features Jake Barton, Jillian Bell, Rhiannon Brown, ...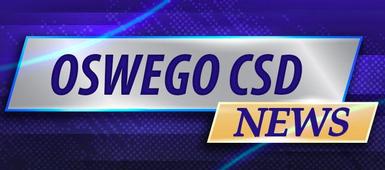 OCSD BOE to meet 4/5:

The Oswego City School District Board of Education will be conducting an Audit Committee meeting and a regular board meeting on Tuesday, April 5, 2022 starting at 4 p.m. Both of the meetings will be held in the high school cafeteria. Please use the high school main entrance to attend the meetings. Both meetings will be livestreamed at YouTube.com/WBUCNY and recorded. The agenda for these meetings will be available on BoardDocs after 4 p.m. on Friday, April 1, 2022. The Board of Education will also conduct an Executive Session immediately following the regular meeting.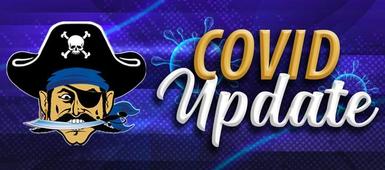 OCHD Covid Clinic 3-30-22:

The Oswego County Health Department will host the following COVID Vaccination/Booster clinic: Oswego County Health Department 70 Bunner Street, Oswego, N.Y. Wednesday, March 30, 2022 3:30 to 5:30 pm Appointments can be made using the registration links below. Walk-ins are also welcome. Pfizer 1st Dose – ages 12 and up https://apps2.health.ny.gov/doh2/applinks/cdmspr/2/counties?DateID=D9A5BF52872A021EE0530A6C7C166F8F Pfizer 2nd Dose – ages 12 and up https://apps2.health.ny.gov/doh2/applinks/cdmspr/2/counties?DateID=D9A5C0D0ED820104E0530A6C7C167D43 Pfizer Booster – ages 12 and up https://apps2.health.ny.gov/doh2/applinks/cdmspr/2/counties?DateID=D9A5C6F81B1D0162E0530A6C7C16F94E ...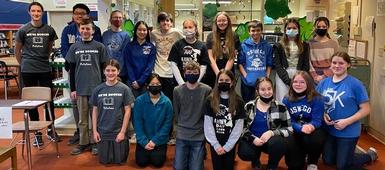 OMS students compete in 2022 Battle of the Books:

Six teams of Oswego Middle School students participated in this year's "Battle of the Books" competition. The "Battle of the Books" is a reading program coordinated by Oswego Middle School's library media specialist, Mrs. Brennan-Steere, and is designed to encourage the reading of a variety of literature. Parents and faculty members served as coaches for the competing students. In this competition, 7th and 8th grade students read a group of eight titles and competed in teams of 2-4 to answer questions in a quiz show format. All questions began with the words, "In which book…?" Panelists for the event included Mrs. Mary Beth Fierro, OMS Principal; Mrs. Cherie Beck, Literacy Coach; and Mr. Chris VanGorder, ENL ...
Next >> Viewing 1 - 20 of 255 stories